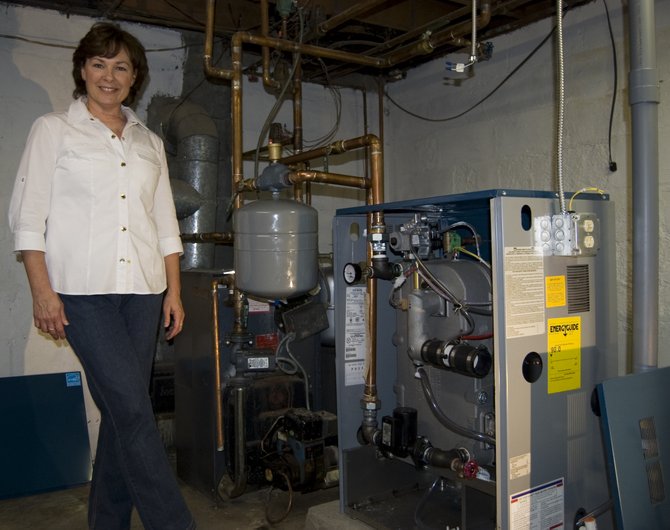 NISKAYUNA — Cold thoughts surfacing of shoveling mounds of snow, black ice glazing the roadways and traffic jams stalling chilly commutes might start to melt away for some with predictions of lower natural gas heating bills.
National Grid is forecasting winter heating bills for its natural gas customers to be lower this season compared to last year. Winter heating bills could be reduced up to 8 percent, according to National Grid. Typical residents using 711 therms during a normal heating season, from November to March, would pay $695 this winter, which is $61 lower than last year.
"It's usually about this time of year that people start thinking about how they're going to heat their homes this winter," William Flaherty, director of customer and community management for National Grid. "Natural gas is the best heating source for local residents, because of its convenience, comfort and comparable environmental benefits. It is also almost 30 percent cheaper in today's prices than an equivalent gallon of oil."
Although, he added, there are other factors affecting the final tally on winter heating bills. The supply of natural gas isn't a concern for the company, though.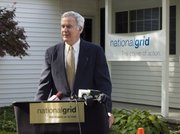 "It is important to note that customer bills are impacted by weather conditions as well, and in the end it is market prices, the customer's natural gas usage and the weather that determine the actual costs," Flaherty said. "National Grid plays an active role in trying to manage our gas portfolio that we purchase on behalf of customers."
Natural gas produces 27 percent lower carbon dioxide emissions compared to heating oil, Flaherty said, which can be increased to 40 percent if newer, high efficiency gas heating units are installed. According to National Grid, customers converting from oil to natural gas reduce carbon dioxide emissions in one year equal to taking 15 cars off the road.
(Continued on Next Page)
Prev Next
Vote on this Story by clicking on the Icon