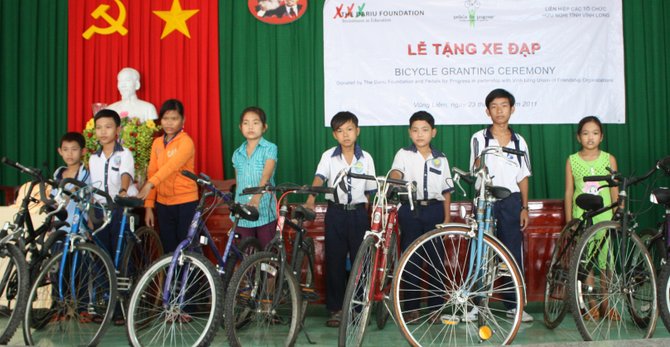 BETHLEHEM — What for most Americans is a playful diversion, source of exercise or even an alternative mode of transportation could be for another person on the other side of the globe a link to a better life.
Delmar resident Charlie Hughes is hoping to provide that link to people in the African nation of Tanzania by gathering bicycles at a collection drive on Saturday, Sept. 17.
Every year, as the fall turns into winter, bicycles are wheeled into basements, propped up in garages or lifted into attics. Some of them will never come out.
"After a while they get put outside, and they get put in the trash. And we could really use these bikes," Hughes said.
By "we," he means Pedals for Progress, a nonprofit based in New Jersey that sends bicycles all over the world to developing countries in Africa, Eastern Europe and South America where they can make a big difference.
In these parts of the world, motorized transportation can be scarce or prohibitively expensive, and much of the population gets around on foot. Bicycles can open up a new world of opportunities.
"The people in rural countries and poor places, they don't even have roads. And in places where they do have roads, only the very wealthy can afford cars," said Pedals for Progress' Beverly Merchant. "It increases their family income immediately one way or another. They can get to their jobs, kids can use them to go to school...and a lot of the bikes become jobs."
Bikes are used to haul trash, taxi people around and to haul food or other goods to market for sale.
Altogether, Pedals for Progress has collected and distributed over 130,000 bicycles in its 20-year history. The shipment of 500 bikes to Tanzania that the Albany drive will be a part of will be the group's first to that country.
(Continued on Next Page)
Prev Next
Vote on this Story by clicking on the Icon