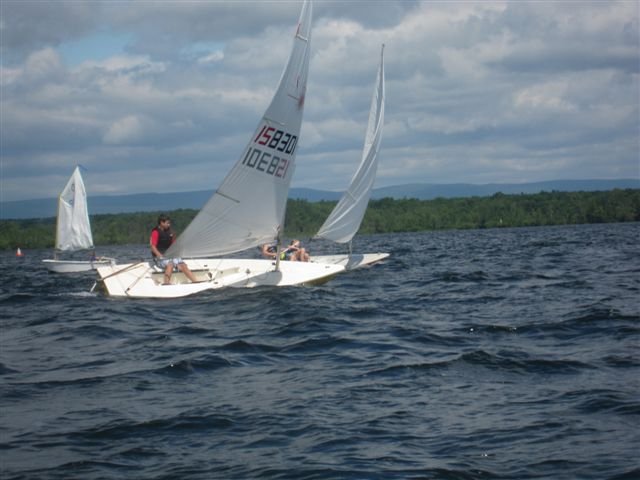 Saratoga — Fishing, waterskiing, hunting, rowing, pleasure cruising and kayaking. All are activities that occur in and around Saratoga Lake, which can make it a busy destination for recreation seekers.
That's why individuals and groups that use the water the most are looking to bring clarity and awareness of the rules of the water.
There is a specific set of rules for the water, and agencies patrolling Saratoga Lake, including the Saratoga County Sheriff's Department, State Police and State Park Police, enforce them. State Park Police will typically patrol the lake once a week, or as needed on the basis of user density or if an event is taking place.
"We want patrons who are using the lake to adhere to safety rules," said Bob Kuhn, assistant regional director for New York State Parks. "It's a popular lake and it gets a lot of recreational use. It's no different than Lake George and other lakes. There are people who are smart, and others who mix alcohol (with boating) and make for unsafe conditions."
Busy waters
To get an idea of the volume of users on the lake, there are approximately 140 parking spaces in the lots near the DEC boat launch near the 9P bridge. On a busy day that makes for a lot of watercraft, and from time to time, there are disputes.
Some involve encounters between rowers and faster motorized craft. In late March of this year, for example, a Skidmore rowing team out for a practice had an encounter with a powerboat.
According to Skidmore rowing coach Hugh McAdam, there are 37members on the Skidmore rowing team. The team usually has between six and eight boats at a time and practices five to six days a week for about two hours a day.
"As we were coming underneath the 9P bridge a boat with a few fishermen on board cut within about two feet of the bow … creating a dangerous situation to the athletes and the hull," said McAdam.
(Continued on Next Page)
Prev Next
Vote on this Story by clicking on the Icon