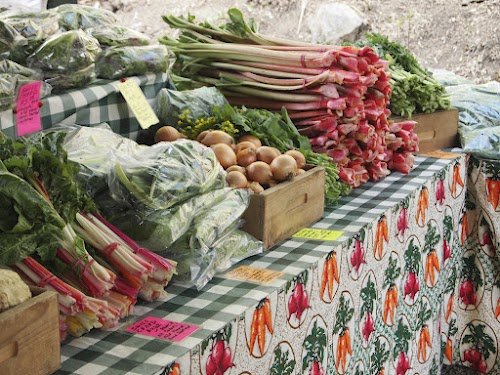 CAPITAL DISTRICT — Getting fresh food, fresh air and catching up with your neighbors are rites of spring and summer in this neck of the woods – and there's one place where you have access to all of them. Your neighborhood Farmers Market.
One of the most popular and longest-running markets in the area is the Saratoga Farmers Market. It's been around for 34 years – long before local living came to be in vogue - and now has bragging rights since it was voted the state's favorite Farmers Market by American Farmland Trust in 2011.
The market is located on High Rock Avenue in Saratoga Springs and offers goods from over 50 vendors offering produce, plants, soaps, lotions and more. The summer market operates from May through October on Wednesday afternoons from 3 p.m. until 6 p.m. and on Saturday mornings from 9 a.m. to 1 p.m. The kickoff for this year's market season is Saturday, May 5.
"The Saratoga market is incredibly popular because of the location of the outdoor market right in downtown Saratoga as well the variety of things you can find there. Shoppers love knowing that everything sold at the Saratoga Farmers Market has to be produced locally in Rensselaer, Saratoga, Washington or Schenectady counties," said Tammey Holtby, operations coordinator for American Farmland Trust's New York field office. She also lives in Saratoga Springs and shops at the Saratoga Farmers Market regularly.
"In New York State the number of markets has risen from 235 in 2000 to 500 in 2010.That's a 113 percent increase," said Laurie Ten Eyck, New York field representative for American Farmland Trust. "What's more, New York State ranks second in the nation for the number of markets. The farmers market is a place where farmers can get the best price for their goods by selling directly to the consumer and cutting out the middleman."
(Continued on Next Page)
Prev Next
Vote on this Story by clicking on the Icon