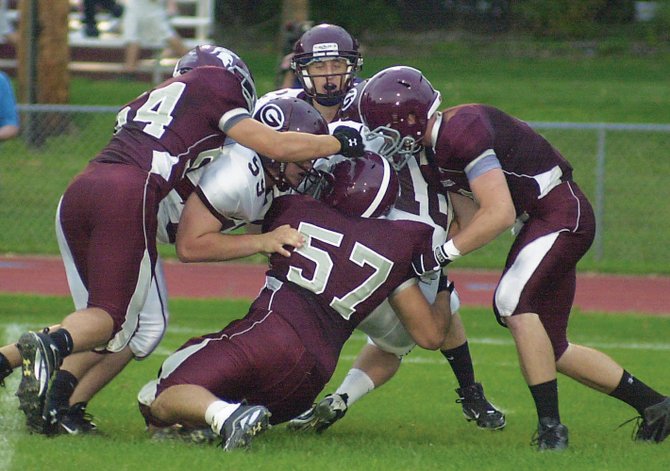 CAPITAL DISTRICT — New regulations designed to protect student athletes from concussions are on the book this school year, but most area schools are ahead of the game.
"We heard it coming and have been a little ahead of the curve on it," said David Sunkes, athletic director for the Ballston Spa School District.
For two years, the district has been utilizing ImPACT, or Immediate Post-Concussion Assessment and Cognitive Testing, to gather baseline information on their athletes. A majority of local schools have done the same.
At the start of their high school careers, all eligible student athletes in Shenendehowa, Ballston Spa and Burnt Hills-Ballston Lake are given the ImPACT test. It's administered on a computer and takes about 40 minutes to complete.
"It gives you a baseline of those two variables and measures a lot of what you use in athletics like reaction time – how fast can you react to a ball being thrown at you or something along those lines, and memory when it comes to different kinds of play," said Rick Kniezek, athletic trainer for the Shenendehowa School District. Shen is in its third year of using ImPACT.
The test presents six modules including shapes and designs, X and O lighted sequences, word recognition, letter recognition and color patterns. The test is not intended to measure a student's level of intelligence.
"We looked at other tests, and the ImPACT is really a nice one. It's great because it gives a percentage response for each (module)," said Bob McGuire, athletic director for BHBL.
The tests come in handy if an athlete is observed taking a head injury. Under the Concussion Management and Awareness Act of 2011, the player must be pulled from the game and put under observation.
"On the sidelines, all coaches have a checklist. If an athletic trainer is present, he or she takes precedence in evaluating an athlete," said Sunkes.
(Continued on Next Page)
Prev Next
Vote on this Story by clicking on the Icon