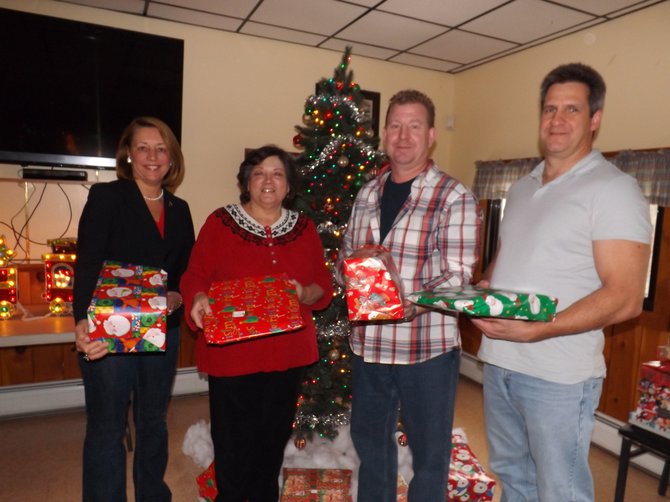 Saratoga Springs — The Saratoga Springs Firefighters Local 343 and the Saratoga Springs Police PBA are two unions with a long history of helping out the community.
This holiday season is no different, as the two groups are targeting needy children through a charitable event. The firefighters have worked hard to raise funds and have purchased boots, coats, hats, mittens and toys for 60 Saratoga Springs School District children that might otherwise not have a Christmas.

On Sunday, Dec. 16, at 1 p.m., they will hold a Christmas party for those children and their families at the Saratoga-Wilton Elks Club in Saratoga Springs. Event organizer Michael O'Reilly, who is vice president of Local 343, said this is the second time the party has been held after a gap of a couple of years.
"Saratoga Police PBA started the party four years ago through the DARE program, but when the program ended, the police stopped doing it because their DARE officer handled it," said O'Reilly. "Then last year we were at a union meeting and someone made a motion to start the Christmas party for the kids again. Last year was the first year the fire department ran lead on the party, but the police are still involved. They've helped with donations and were at the party last year to hand out the gifts to the kids."
O'Reilly said he went to all the elementary schools in the Saratoga Springs School District and found the 10 neediest kids from each school, for a total of 60 children.
"Every year, the party is funded by donations, so 60 children is manageable," said O'Reilly. "My goal is $3,000 to $4,000 and then we go out and do the shopping."
O'Reilly said most of the shopping was done at JC Penney and wanted to thank the store for its help.
(Continued on Next Page)
Prev Next
Vote on this Story by clicking on the Icon