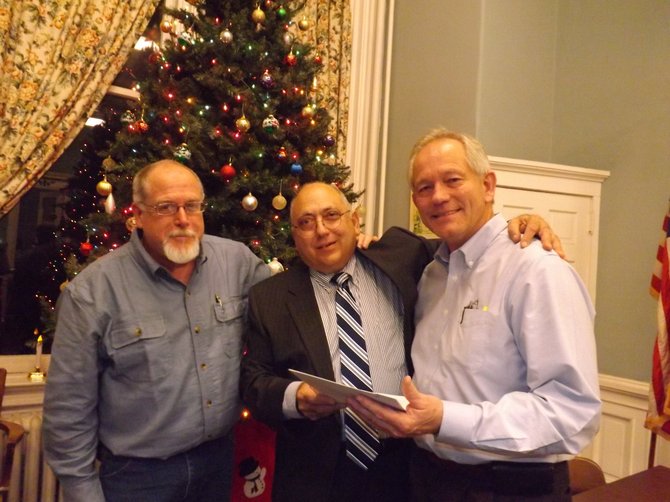 BALLSTON SPA — Officials from the Village of Ballston Spa and the Saratoga County Fair say a new agreement to keep the fair in the village was forged in a "spirit of cooperation."
The agreement was cemented at the Monday, Dec. 10, Village Board meeting and establishes a mass gathering permitting system, paving the way for the fair to be held at the Ballston Spa Fairgrounds for years to come.
The agreement was reached following a summer of strained relations between the fair and the village. Several events, including two large country music festivals, were cancelled because the village struggled to put in place the required safety services as required by law for such high-attendance events, including police and medical care.
Mayor John Romano clarified that the issues were not between the fair and the village, but rather between the promoters of the events and the village. The fallout affected the fair, however. Promoters ended up moving their events to another venue and the group that runs the fair, the Saratoga County Agricultural Society, lost anticipated revenue from those events.
The cancellations spurred the society and the village to ensure similar problems will be avoided in the future.
"The breakdown was not a lack of communication between the village and the fair," said Romano. "It was between the village and the event promoters. What was lacking was a formal written process for such notification and that's the purpose of developing this mass gathering permit, so that we are able to identify the information we require to ensure public safety. I have always been a strong supporter and advocate of the fair and I think it's been very important to the village over the years and has helped define our village as a destination point."
Romano said that as times have become more difficult economically, both the village and fair have looked for options to increase revenue. Because of increased events at the fairgrounds, the village felt it was necessary to obtain information ahead of time for planning purposes. He stressed the new permit process applies to not only the fair, but any activities in the village.
(Continued on Next Page)
Prev Next
Vote on this Story by clicking on the Icon