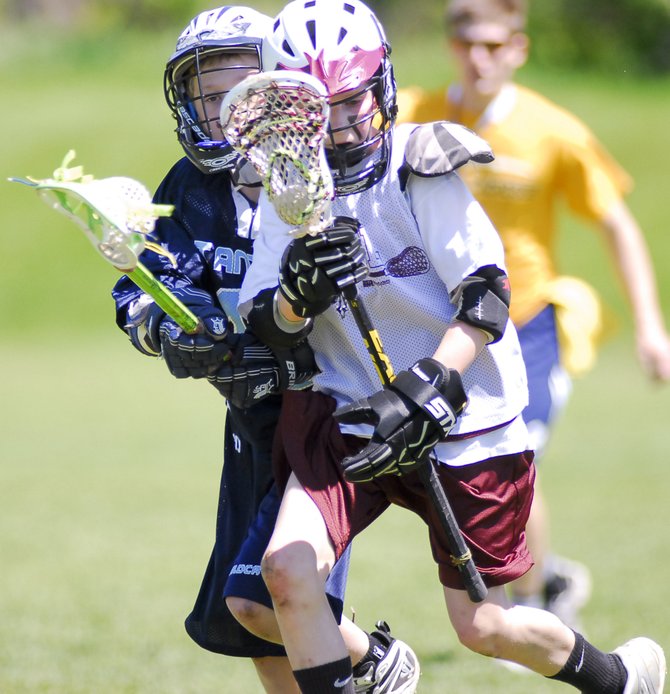 Clifton Park — The Larry Virkler Memorial Defibrillator Fund may be based in Lowville where Virkler was a beloved member of that community, but his son Scott Virkler of Clifton Park has been bringing the mission to his home. His aim is to equip communities, especially sports organizations, with AEDs, or automated external defibrillators.
Larry Virkler was 60 when he died in Oct. 2004 as a result of a heart attack while dining at a favorite restaurant in Lowville with family and friends. Although there were off-duty EMTs present who tended to him, the only thing that may have saved him would have been an AED.
Virkler was the owner of V.S. Construction in Lowville, and a favored member of his community.
"He was fairly well known in the area and we felt that we needed to do something. … We started pretty much right away," said Virkler.
An AED checks the heart rhythm of a person in distress and if needed delivers a shock to the heart to reset a normal rhythm. Virkler also said that the units are "Virkler-proof" and fairly easy to use.
Recent cases of young athletes being injured or dying as a result of being struck in the chest, such as by a baseball, have brought awareness to the function and availability of AEDs. Now, Virkler is doing what he can to spread the word about the units and helping organizations to purchase them. His hope is that they will be as common as fire extinguishers.
Most recently, Clifton Park Youth Hockey and Burnt Hills Lacrosse have been able to purchase the units with help from the memorial fund. The cost of one AED unit is around $1,500.
Virkler met David Bach of Burnt Hills, who is president of Junior Spartan Lacrosse and vice president of Capital District Youth Lacrosse, during a recent lacrosse tournament where both men's children were playing. Coincidentally, Bach had been helping the lacrosse organization to purchase an AED unit and welcomed Virkler's help.
(Continued on Next Page)
Prev Next
Vote on this Story by clicking on the Icon