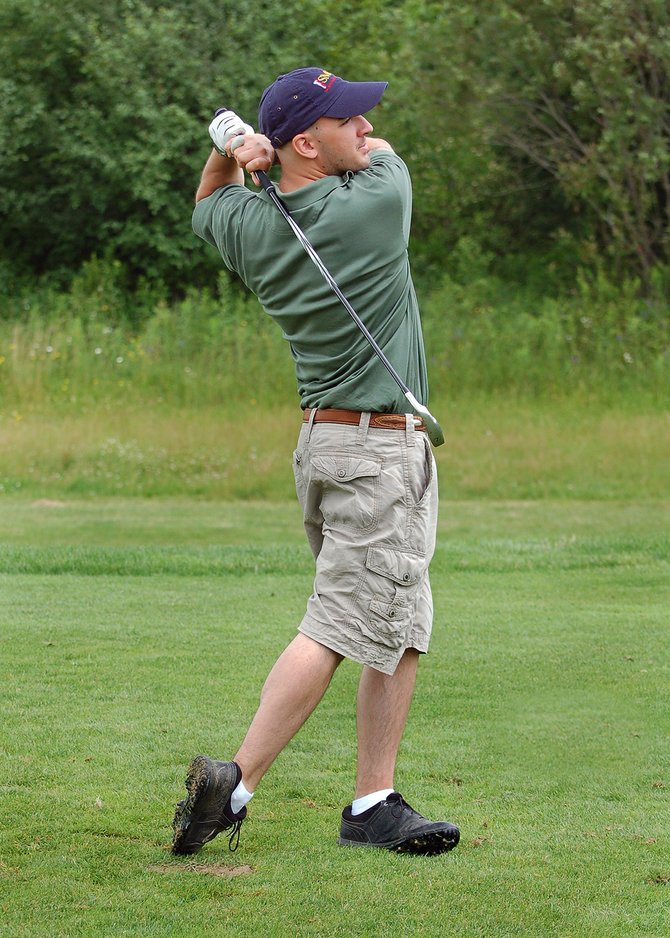 SARATOGA — Playing golf can be frustrating and rewarding. But it can also get your mind off of things and be therapeutic – and that part of the game is helping some of our soldiers returning from war.
The Salute Military Golf Association gives any combat-injured soldier the opportunity to take part in learning the game at various golf courses throughout the country, including at the Brookhaven Golf Club in Greenfield through the Wounded Warrior Golf Training Program.
Brookhaven Golf Club is also the site for this year's SMGA NY Wounded Warrior Golf Tournament to be held on Saturday, June 30, at 10 a.m. The tournament is open to the public and will be a scramble format. Registration is$65 per golfer.
Frank Dorchak, 75, a Navy veteran and the regional manager for the New York Chapter of the Salute Military Golf Association, brought the training program to the state three years ago. He's been golfing since 1989 and felt it was something he could do for returning soldiers.

"They were football and baseball stars in high school and college, they come back missing two arms, legs, hands, faces disfigured. It just blew my mind," he said.
Funds raised from the tournament will help teach soldiers who have lost a limb or suffered post-traumatic stress disorder or traumatic brain injury to play golf at free clinics. The Albany/Saratoga Submarine Veterans andthe U.S. Marine Corp League of Ballston Spa, through the Salute Military GolfAssociation, are sponsoring the tournament.
The program's mission is to "provide rehabilitative golf experiences for combat-wounded veterans in an effort to improve the quality of life for these American heroes." SMGA was founded in 2007 by Jim Estes, who is the director of instruction at Olney Golf Park in Olney, Md.
"I wish all the wounded soldiers knew about this … I think it's an awesome program," said Army Staff Sgt. Andrew Montgomery of Fort Drum.
(Continued on Next Page)
Prev Next
Vote on this Story by clicking on the Icon