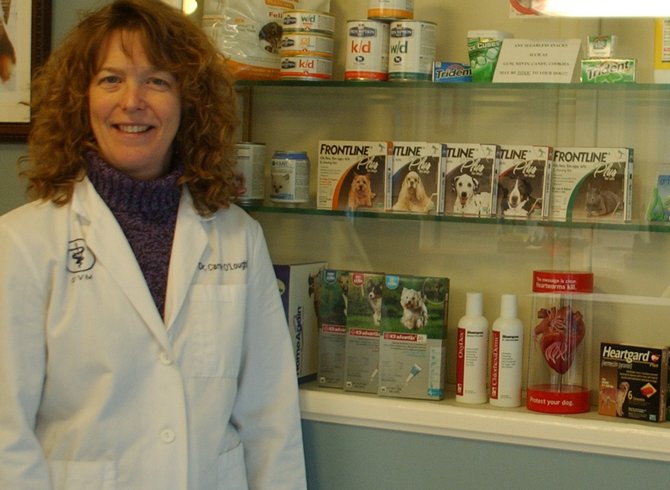 Typical winter weather gives pet owners a few months of respite between having to look for and treat unpleasant and unwelcome hitchhikers: fleas and ticks. That is, if a winter is in fact a winter.
The Capital District has been enjoying mild temperatures this year, with 40-degree days being a regular occurrence, and that means many area veterinarians and pet owners are seeing more cases of the summertime pests.
"Last summer after Hurricane Irene there was an explosion of fleas and mosquitoes. That (weather) really set the bugs off," said Dr. Carrie O'Loughlin, veterinarian at Delmar Animal Hospital.
The rain, warmth and left over moisture have been ideal conditions for fleas, ticks and the occasional mosquito. Fleas are mostly just pesky, but if ingested by your pet can lead to tapeworms.
"If your dog has tapeworm you'll see what look like grains of rice on your dog's coat near the hindquarters," said Dr. Lexi Becker, veterinarian with The Animal Hospital in Slingerlands. Tapeworm is treated witha one-dose medication available from a veterinarian.
Deer ticks carry the more troublesome Lyme disease, anaplasmosis and ehrlichia. Lyme disease has been present in this area, though there hasn't been much of a concern about anaplasmosis or ehrlichia (both bacterial infections) here until the last several years. According to O'Loughlin, anaplasmosis especially is on the rise in this region.
Lyme disease can cause a bull's-eye pattern rash on humans, but on dogs it usually does not take on that manifestation. For dogs, there will be swelling at the joints, and O'Loughlin says infected canines might "show signs of lethargy or lameness. It will almost seem like a dog has broken a leg, it can be that sore."
But if your dog is of a high energy breed, his or her lack of energy may be only slight, and your only indication of Lyme disease. Altogether, symptoms can be very vague.
(Continued on Next Page)
Prev Next
Vote on this Story by clicking on the Icon