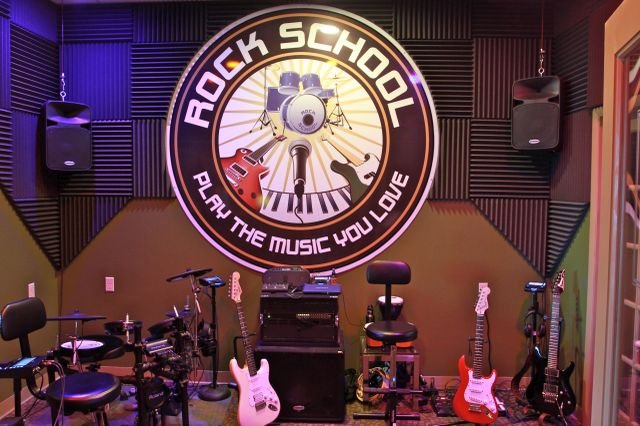 Clifton Park — Learning a new skill isn't always easy, and that's especially true when it comes to music, which can be overwhelming when all you really want to do is belt out a tune.
One Clifton Park music studio aims to take a different approach. The Modern Day Music's Rock School Music Academy attempts to take away some of that overwhelming feeling by getting away from the traditional music lesson.
Modern Day Music opened in May of 2011, has about 250 students and is still growing. According to owner Stan Denis, there will be more locations opening in the coming months.
Modern Day Music teaches a song-based approach to learning not only rock 'n' roll, but other types of music as well. They still teach chords and scales, just in a different way.
"We opened the school to empower students, not just kids but all students, to be able to come in and learn to play the music that they love. We only teach the instruments that occur in most music: guitar, bass, drums, keyboard and singing," said Denis.
Denis owns the school with managing partner Paul Benedetti. Denis, a businessman, was inspired to open the school by watching his 11-year-old daughter Talia attempt to pursue her dream of becoming a pop star.
"I got a chance to watch my daughter want to be a performer at a very young age, and we tried to find music teachers that would assist her with what she wanted to do," said Denis.
The first teachers had suggested songs from Disney movies, but Talia wanted to sing pieces by Peter Gabriel and Adele. She went along with more classical lessons for a while before trying to tailor lessons to meet what she was looking for.
Well, they did and through simplifying some of the songs she wanted to learn it worked out to be a much more positive experience.
(Continued on Next Page)
Prev Next
Vote on this Story by clicking on the Icon