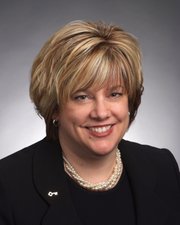 New York State — Many professionals and business owners have accumulated wealth they wish to protect. Protecting these assets can be accomplished through the creation of asset protection trusts.
Prior to 1997, the laws of almost every state provided that if a person created an irrevocable trust and he or she remained a potential beneficiary of that trust, then that person's creditors could reach the assets of this so called "self-settled trust." Since that time, several states have enacted provisions allowing protection of trust assets against claims of future creditors. A domestic asset protection trust (DAPT) is a trust that is properly formed and administered in one of these states. The person creating the trust, the trustor, may not create a trust for which he or she remains a potential beneficiary and also receives protection against future creditor claims.
People with significant wealth may be comfortable transferring assets to children, grandchildren or other beneficiaries with no right for the trustor to receive any benefit in the future from the transferred property. A domestic asset protection trust, however, might be considered by a trustor who might need the assets or income transferred, or whose lifetime estate and gift tax exemption (which is $5.12 million per person but could change) has been exhausted so that further irrevocable transfers will trigger a gift tax that he or she does not want to pay.
Domestic asset protection trusts can provide several significant opportunities for certain types of individuals, including:
Professionals: Doctors, lawyers, CPAs and other professionals who are concerned about professional liability may consider establishing a domestic asset protection trust to protect some of their assets against a potential future claim.
Corporate officers and directors: Corporate officers and directors of publicly-traded companies whose activities are under increased scrutiny may consider establishing a domestic asset protection trust to protect some of their assets against potential creditor claims. Specifically, by combining the concept of a "blind" trust — a trust in which a beneficiary does not know about the trust's specific assets with a fiduciary who has complete management discretion — with an asset protection trust, officers and directors may be able to comply with security law restrictions, protect assets, and retain the ability to use those assets in the future in a relatively easy way.
(Continued on Next Page)
Prev Next
Vote on this Story by clicking on the Icon