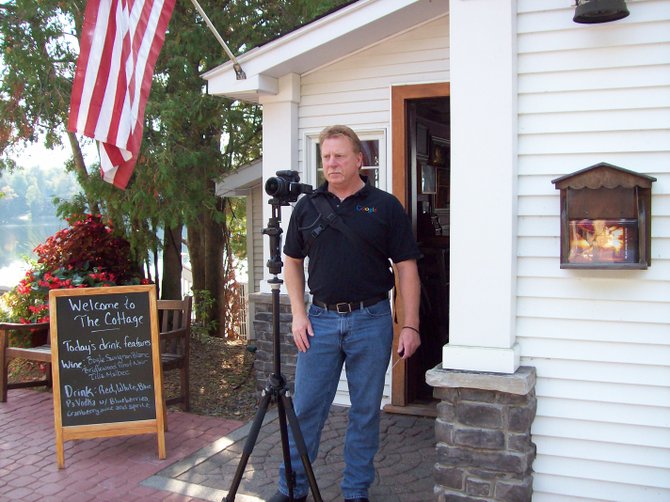 CAPITAL DISTRICT — Getting a bird's-eye-view of an area via Google Maps is old hat, and even being able to see entire cities from street level has become ho-um. But now Google's taking its game inside with Google Business Photos, and one of the more than 200 photographers dedicated to making it happen is coming to the Capital District.
Jim Hilker is a certified Google photographer. He has been working to capture the essence of businesses throughout the country for about a year.
"About a year ago…I was watching Google beta test indoors," said Hilker. "They were just doing a couple of businesses here and there and checking it out."
He then reached to Google and get involved.

Through Hilker's business, places.mobile, he's now going hands-on with the "very cool" project. The business started 10 years ago and provides online marketing tools and products incorporating video and photography elements for businesses. Hilker said he's been incorporating mainly Google tools as part of his trade, and as such, he has developed nice working relationship with Google over the years.
Hilker has traveled to businesses in New York and Vermont to do Google Business Photos work. He has tailored his equipment and methods to get the best results, and communicated with the team at Google to get things right.

"The right way to integrate the 360 photography into the street view system – they'd been beta testing so they already had it mostly figured out and they were sharing it with me and telling me how to do it," said Hilker.
Hilker and his crew of two other photographers expect to visit up to eight businesses a day when they come to the Capital District from Oct. 10 through 13. They use up to 30 tripods and cameras to capture one business in what is converted to a panoramic image for Google users. Hilker charges a one-time fee depending on the size of the business and takes care of getting the data uploaded to Google.
(Continued on Next Page)
Prev Next
Vote on this Story by clicking on the Icon