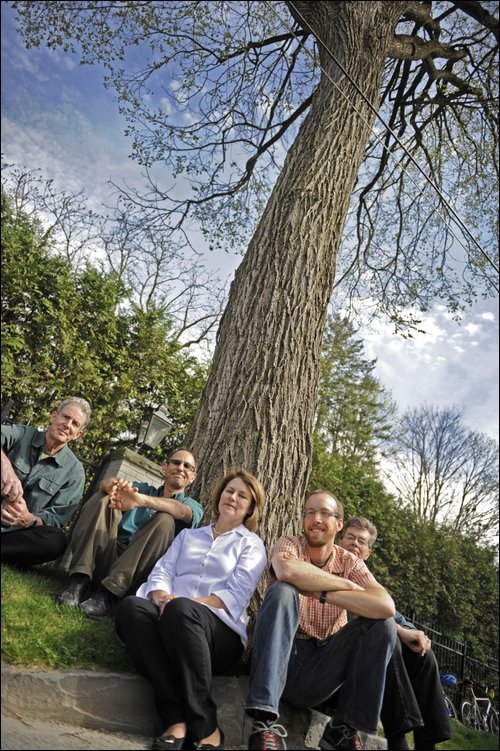 Saratoga Springs — Developers and landscape architects think long and hard about the landscaping of their projects, but how do you organize plantings for an entire city?
A project to do just that is already under way in Saratoga Springs and is entering a public comment phase. Volunteers in the Sustainable Saratoga group have been tallying the 5,000 or so trees in the Spa City in hopes of one day having the municipality carry the title of Tree City.
Stakeholders hope a Master Tree Plan can be put before the City Council some time in mid-2013. Tom Denny of Sustainable Saratoga is on a steering committee of eight people and said the group has partnered with the city under a grant of $20,000 from the state Department of Environmental Conservation to take an inventory of street trees. The grant was matched by Sustainable Saratoga.
"The city is in line to be reimbursed by the state for whatever they expend," said Denny. It is possible the project will cost less.
The plan, if adopted, could change the way the city manages its arboreal resources. Today, for example, if someone wants to plant a tree they are supposed to make a request to the city — something that isn't always done.
"We're going to develop a policy that's (more) likely to be followed, and bringing in DPW and having them be a strong voice in the decision-making process," said Landscape Architect Bill Sprengnether of Cardinal Direction, who is authoring the plan.
A complete plan would also specify when certain trees should be removed.
"There will be discussion of removal of trees as they die or have to be removed for mechanical or functional reasons," said Sprengnether. "Approximately 60 percent of all street trees in the city are of the species Acer (maples). Norway maples have been introduced through the horticulture industry. It's a very durable and accessible street tree, but invasive."
(Continued on Next Page)
Prev Next
Vote on this Story by clicking on the Icon