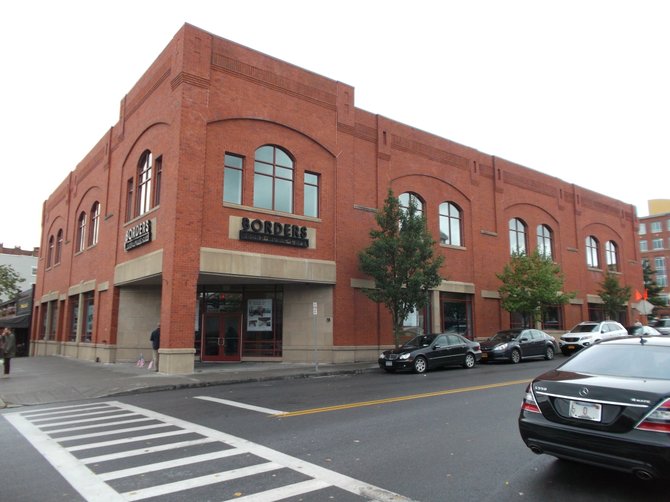 Saratoga Springs — It turns out fears the Borders bookstore in Saratoga Springs would be a vacant hole in the city's downtown were well founded — but only for 18 months.
The building at the corner of Broadway and Division Street is to become the new home of FingerPaint Marketing, an advertising agency now occupying space at 18 Divising Street. They'll start a decade-long lease at the former bookseller in early 2013.
"It's great from a recruiting standpoint because a lot of people that we're hiring would love to work in this area and a lot of clients that we talk to around the country have heard of Saratoga and they think it's a fun place to come and visit. It's a great quality of life," said Ed Mitzen, owner of FingerPaint Marketing.
The move will give the firm 30,000 square feet to play with, much more than it has now. The staff of 40 includes many disciplines, such as graphic artists, market strategizers and writers. Mitzen said by year's end the staff would be around 50 with growth expected beyond that level.
The name FingerPaint comes from Mitzen wanting a name that fit with what his company is all about.
"I wanted a name that embodied creative expression and enthusiasm that we had as kids when coloring outside of the lines was acceptable," said Mitzen.
Part of the lease dictates FingerPaint will possess a nearby parking lot. The company hopes to lend nonprofit organizations use of the lot on evenings and weekends for fundraising.
"Saratoga has great role models who have given a lot back to people in the area. We want to follow in their footsteps," said Mitzen.
He added the display windows along Broadway could be used to help advertise local events. Mitzen said he and his staff are excited about the move.
(Continued on Next Page)
Prev Next
Vote on this Story by clicking on the Icon