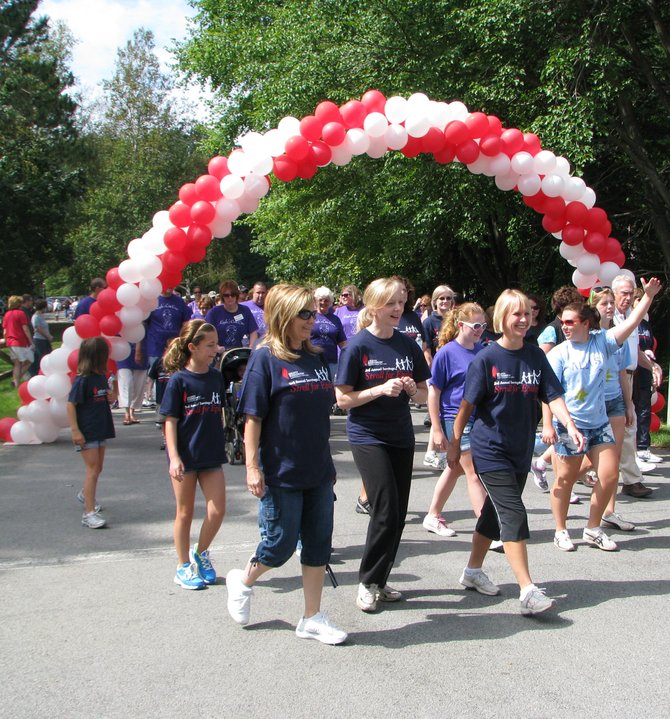 CAPITAL DISTRICT — Four years ago, the Epilepsy Foundation of Northeastern New York organized a fundraising walk through Saratoga's Spa State Park, hoping to draw about 100 people. Organizers were blown away by the response.
"Our first year we had 500 people registered and we made (about) $50,000 so we were thrilled," said Susan Kaczynski, director of development for the Epilepsy Foundation.
Now, they're hoping to top past performance on Sunday, Sept. 9, for the 4th Annual Saratoga Stroll for Epilepsy, with a goal of 800 walkers.
The foundation serves 22 counties in upstate New York from Sullivan and Ulster Counties to the Canadian border and provides services to more than 200 families affected by epilepsy. It also hosts four other fundraisers every year including walks, galas and bowl-a-thons. The proceeds are used locally.
The walks account for about 25 percent of the foundation's $1.8 million annual budget with the remaining 75 percent coming from grants, donations and state funding.
Kaczynski said the Spa State Park event began as a way to raise awareness to the fact that the foundation serves those in the northern counties like Saratoga. She added the event's success has been deeply satisfying to see.
"Walks always do a great job, it brings people together. … We started having the stroll in Saratoga so we had more of a presence outside of Albany," said Kaczynksi.
Tami Furlong of Delmar has been participating in the Saratoga Stroll for Epilepsy since it started and said she is grateful for all the foundation does. She's also co-chairwoman for the event this year.
Furlong's son Joey, 9, was diagnosed with epilepsy when he was 1.Through a service coordinator with the foundation, Furlong said she was able to get a pulse oximeter, a device that monitors Joey's oxygen level while he sleeps. An alert sounds to Tami if he isn't breathing or if his oxygen level dips too low, signs that he's seizing. Before getting the monitor, she would get up and check him several times a night.
(Continued on Next Page)
Prev Next
Vote on this Story by clicking on the Icon