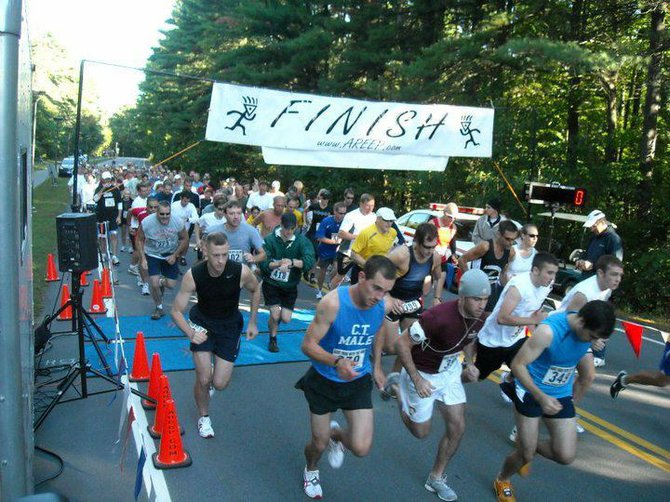 CAPITAL DISTRICT — What started as a chat over coffee is expected to draw hundreds of runners to Malta this weekend.
The Malta Business and Professional Association 5K is now in its third year and has grown to include a parade and expo. This year's event will be held Saturday, Sept. 8, at the Luther Forest Tech Park.
The event is largely the brainchild of Paul Loomis, who a few years ago was chatting with a fellow runner about the lack of a race in Malta.
"There were no races in town and we had this beautiful tech park… so we got one going. The first year was a modest race with around 175people," said Loomis, who is a board member for the Malta Business and Professional Association.
Last year brought 400 runners and 500 are anticipated for this year. All of the proceeds from the race will benefit the Saratoga Rural Preservation Council, a nonprofit organization operating shelters for homeless veterans. Last year's proceeds of around $9,000 were split between the Round Lake and Malta Ridge fire departments and Malta Ambulance.
"We wanted to give back to the vets and first responders," said Loomis. "They may use the money to rehab the roof at the shelter. They're completely overwhelmed (with needs)."
He added up to 20 veterans would volunteer their time at the event. The Saratoga Rural Preservation Council sets as its mission "to improve the lives of veterans and others in the community at large." They also help veterans with other issues not addressed by other agencies.
As the Malta area has grown, so has the race. Now, corporate sponsorship plays a large role, and the 5K offers the area's new companies an opportunity to get out into the community.
"It's cool to see friends getting together. Gilbane has about 25runners registered and GobalFoundries has about 150 – it's just great," said Loomis.
(Continued on Next Page)
Prev Next
Vote on this Story by clicking on the Icon