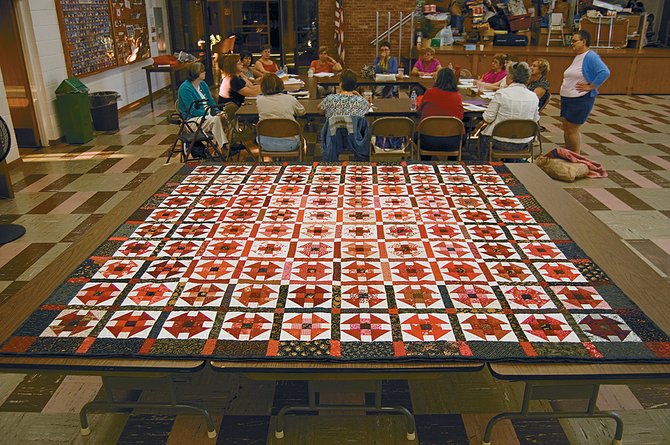 SCOTIA — Two hundred works of art will be on display later this month in Schenectady, and it is something fans of the medium will get wrapped up in.
Quilts United in Learning Together Schenectady is presenting its 13th biennial quilt show, Autumn Inspirations, on Saturday, Sept. 29, and Sunday, Sept. 30, at Proctors GE Theatre. All three floors will feature many different styles of quilts, 14 vendors for fellow quilters, raffles, door prizes and a special exhibit featuring quilts of four of the group's founding members, Cathy Gruyters, Chris Kaczynski, Shirley Hedman and Marie Miller.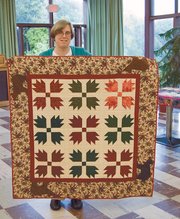 The quilting guild has been active for 30 years in Schenectady County and he group has around 130 members. There are also members from outside the county in the guild, including Albany, Saratoga and Schoharie counties.
Unlike some other area quilt guilds, QUILT meets at night on the first Thursday of the month, so people working during the day can attend. In addition to quilting, the guild hosts speakers on the craft.
"A lot of the people work during the day," guild spokeswoman Lynn Lauzon-Russom said. "The people you'll see are a little bit younger."
Lauzon-Russom found out about the group because her neighbor was a member and she had quilts displayed throughout her home.
"I started coming with her and as my son grew I started making different kinds of quilts," she said. "Now he is 30 and he and his wife are having a baby, so we will start all over with quilts."
The group has also taken on charitable efforts and over the past 23 years it has made and donated more than 1,300 "comfort quilts" for children served by the Northeast Child and Parent Society of Schenectady.
In 2004, the group started making quilts for injured soldiers returning from Iraq and Afghanistan to be shipped to Bethesda, Md. The group now donates quilts to the Albany VA Hospital for veterans admitted there.
(Continued on Next Page)
Prev Next
Vote on this Story by clicking on the Icon
More like this story