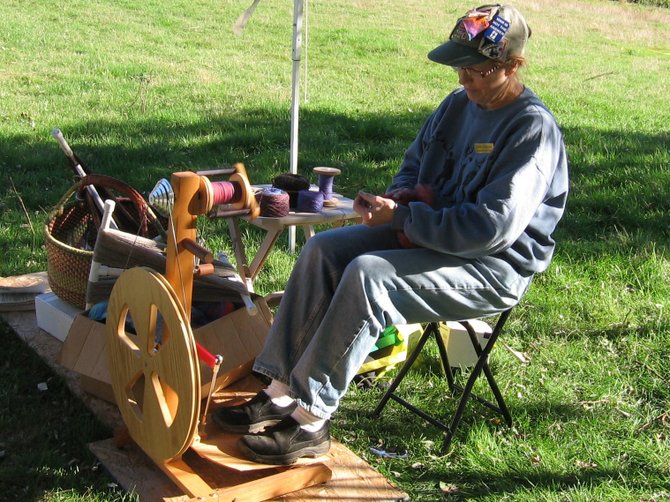 Clifton Park — The air has become cool and crisp, the talk is turning to football and pumpkins are even showing up in grocery stores — fall is here.
What has become an annual tradition to recognize the changing of the seasons in Clifton Park will be taking place Friday, Sept. 14, through Sunday, Sept. 16. Farm Fest will see area farms opened to the public for a self-guided tour of the town's agricultural offerings. Activities include animal rides, hayrides, farm tours and food samplings.
The festival was started 20 years ago by former Supervisor Marvin LeRoy in an effort to highlight farms within the town.
"We get thousands of people visiting our farm every year. It's an opportunity for people in town to understand the local food source," said Isabel Prescott of Riverview Orchards. Riverview Orchards has been taking part in the festival since its inception.
A total of eight farms are participating this year, as well as community venues including the Clifton Park Halfmoon Public Library, where the kick-off on Friday night is set to take place.
Myla Kramer, director of the town Office of Park and Recreation and Community Affairs, said the town is proud to offer the festival and while some towns don't see celebrating or focusing on agriculture as their responsibility, Clifton Park does.
"We want them (farmers) to be around, be viable and be a resource. It's a priority of the town because it's a priority of the residents," said Kramer.
She added turnout for the festival has always been fantastic, though it is weather dependent.
"People won't go apple picking in the rain, for instance … and there are some other indoor activities available. All the locations will have a focus on doing different things, so people can pick and choose what to go to," said Kramer.
(Continued on Next Page)
Prev Next
Vote on this Story by clicking on the Icon