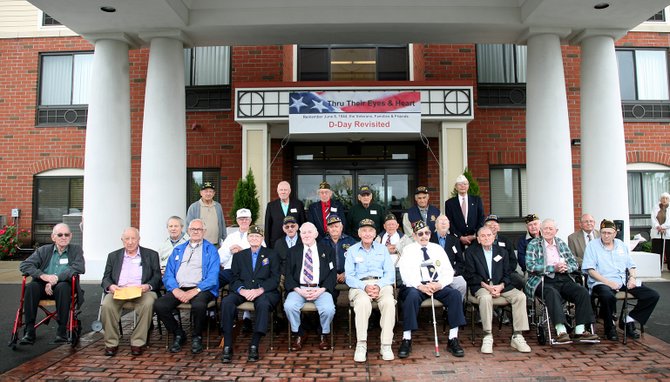 CAPITAL DISTRICT — As what has been called the Greatest Generation ages, finding World War II veterans is getting harder. Tougher still is locating survivors of a single action, even one as momentous and enormous as D-Day.
But that is what Frank DeSorbo continues to do. DeSorbo, 65, of Delmar, is organizing the third annual D-Day Recognition and Remembrance event to be held on Saturday, June 1, at the Holiday Inn Express located on Old Loudon Road in Latham.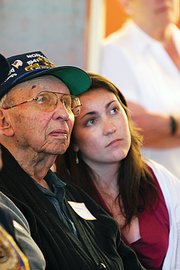 Veterans who have taken part in the ceremony in the past acknowledge how small their cohort has grown – and how special their camaraderie.
"There ain't too many of us left anymore," said Art Hamilton, an 87-year-old D-Day survivor. "You can't find them anymore, they are disappearing."
Hamilton, a Slingerlands resident, said when he drives around town he keep his eyes open for men that look the appropriate age to be a survivor of World War II, but has had little luck finding others. The D-Day-focused memorial gives him a chance to "shoot the breeze" with fellow survivors. Last year, he said there were six new veterans attending. From the ship he served on, there is only five or six men left of the original crew of around 115.
"I enjoy seeing the guys and some of them really get going telling stories," Hamilton said. "You hate to talk about some of the stuff."
Hamilton believes around eight survivors have passed away since last year's event. For him, just surviving the invasion of Europe on June 6, 1944, is still a miracle.
"It is just going to be more and more (dying), there is nothing you can do about it," Hamilton said. "I'm still wondering why I am still here. Somebody looked out for me."
DeSorbo said this year's event, scheduled to start at 11 a.m., is taking on a more informal form this year, with just one speaker planned. This year's program is focusing on socializing and will feature a video, door prizes, raffles and other activities.
(Continued on Next Page)
Prev Next
Vote on this Story by clicking on the Icon