CAPITAL DISTRICT — When it comes to going green, it's not a matter of wasting less or conserving more. It's not even about reducing your carbon footprint. It's about making choices that are good for your health and the environment. Not coincidentally, many of these "green" choices are also good for your bank account.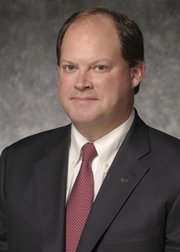 For example, improving your home's energy efficiency will not only reduce your energy consumption, it will also reduce your energy bills—significantly—and improve your home's air quality. Switching your bank accounts to online banking and credit card accounts to automatic payments will not only save trees, but because most financial institutions offers incentives and fee reductions for going paperless, it will also save you money. You just need to know where to look and what to do to maximize these opportunities.
Going green with online banking
Online banking has become an increasingly popular method of banking as more and more people turn to their smartphones and computers as a complement to visiting their local branch for simple daily or monthly banking transactions. By visiting secure websites, consumers can view a bank statement, check account balances, transfer funds and even pay bills without leaving their home or the office.

This trend in online banking has also given consumers the option to "go paperless" by enrolling in online statements. Once enrolled, you can access and view your statements and documents electronically through your bank's secure website. You will also have access to the following features that will further eliminate your need for paper . . . and trips to the branch:
Account alerts. You will be notified when important activity occurs in your account by text or email.
Online statements. Once enrolled in online banking, you will still have the option to receive paper statements—opt out of those.
Online fund transfers. You don't need to drive to the bank to make a transfer anymore—cutting back on gas emissions and paper.
Online bill pay. Link your bank account to any bills you wish to pay online and eliminate use of paper checks and envelopes.
Online account access. There is now no need to waste time and energy by driving to the ATM or local branch to check account balances.
(Continued on Next Page)
Prev Next
Vote on this Story by clicking on the Icon