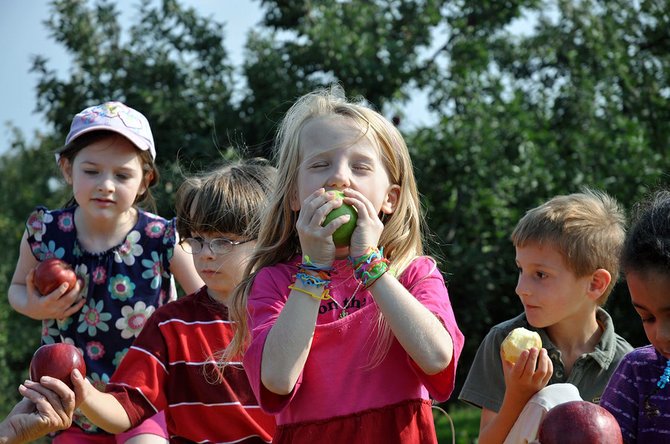 CAPITAL DISTRICT — Finding a ripe, juicy apple to pick should be much easier this year after last season's crop was devastated by frost.
The New York State Apple Association is expecting the upcoming yield of the state's official fruit to be strong given "near-perfect" growing conditions bolstered production to typical levels. The weather conditions followed a more normal pattern this season, unlike last year's early spring that decimated apples orchards statewide and left consumers with little to hand pick off trees.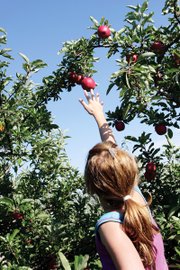 "We know our short crop last year left everyone with a taste for more," said Jim Allen, president of the New York Apple Association, in a statement. "Most important for New York apple lovers in our state, we can better deliver on our commitment to get our apples to you fresher and faster than anywhere else."
Fruit size and sugars are expected to be ideal because of "strong bloom, good pollination and plenty of sunlight, heat and moisture," according to NYAA officials. Popular varieties should also be more readily available, including Gala, McIntosh, Empire and the newer Honey Crisp, as a result of new plantings made over the past five to six years.
"We want retailers to know that we have more than rebounded from last year, thanks to much more benevolent weather and smart growers who've been planting more of what consumers want," Allen said.
Last year, the state's apple crop was estimated at around 17.1 million bushels, but this year's production could see yields exceeding 30 million bushels, according to NYAA.
Peter Ten Eyck, owner of Indian Ladder Farms in Altamont, said last year's "incredibly warm" temperatures in March caused apple trees to bloom in April. The apples then largely succumbed to frost, with Ten Eyck losing around 90 percent of his crop.
This year, he said it should be "normal" or slightly above that amount.
(Continued on Next Page)
Prev Next
Vote on this Story by clicking on the Icon