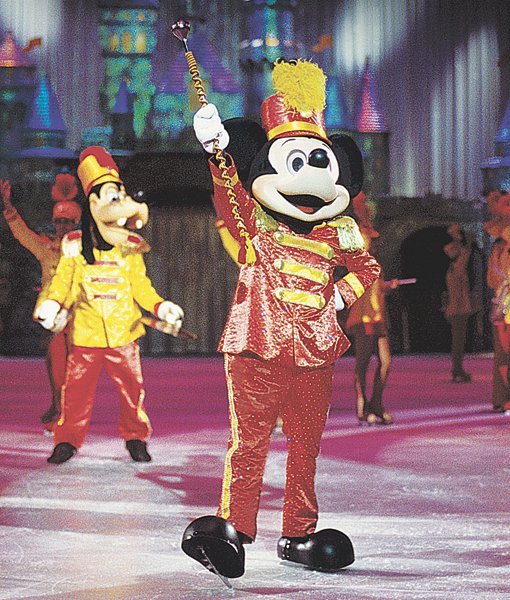 IF YOU GO
• What: "Disney on Ice: 100 years of Magic"
• When: Dec. 18-22
• Where: Times Union Center
• How much: $25-$58
• Info: www.ticketmaster.com or 800-745-3000.
According to Walt Disney, anything is possible if you just believe, and that may not be far from the truth as one of the stars from Disney on Ice's latest show to hit the Times Union Center explains.
"If you believe in yourself, so will others. If your desire to succeed is so strong, stick with it even though you may have to sacrifice at times," said Natasha Kuchiki, the figure skater who portrays Mulan in Disney's latest ice show.
In Disney's animated feature "Mulan," Kuchiki's character disguises herself as a man and joins the army so that her aging father doesn't have to. Mulan discovers that with enough practice and perseverance, she can do anything she puts her mind to.
It's that trait of perseverance that Kuchiki can relate to in her own life.
The 37-year-old figure skater grew up on the ice. At just 1 year old, Kuchiki was traveling with the Ice Capades alongside her parents who were skaters in the show. Kuchiki's parents taught her the ropes, and at the age of 10, when her parents preferred she continue to skate as a single, Kuchiki was determined to prove to her parents that she could skate doubles. Kuchiki's parents soon realized the young skater's potential, and Kuchiki and her partner went on to skate in three National Championships, a World Championship and a sixth place finish in the 1992 Winter Olympics.
"After the Olympics, I went on to skate with the Ice Capades for three years," Kuchiki said.
In 2000, Kuchiki took the ice as Jane in Disney's "3 Jungle Adventures," making ice-show history with an on-ice web routine. In 2004, she joined the cast of "Beauty and the Beast," and currently Kuchiki portrays the role of Mulan in "Disney on Ice: 100 Years of Magic."
(Continued on Next Page)
Prev Next
Vote on this Story by clicking on the Icon