CAPITAL DISTRICT — Life is a cycle of continuous risk. It's an inherent part of the human experience—omnipresent but not inescapable and surely not something that cannot be prepared for. In fact, much of who we are and what we do, especially when it comes to managing our money, is defined by the amount of risk we're willing to assume and how we choose to transfer the risk we don't want to assume to preserve our wealth and protect ourselves, those we love and our possessions.
During our young adult lives, we move risks pertaining to medical costs, automobile damages, property hazards and personal liability. Later, as families grow, we begin to feel a sense of responsibility for those who depend on us to provide for them. So we move the risk of income loss. Next, as we build value in our financial homes, we reevaluate the impact of personal liability, estate taxes and our ability to replace income loss and adjust our risk transfers accordingly.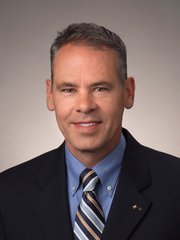 Then, as we arrive and move past our midlife risk cycle, some family members may move on to start their own lives, and we aim to boost our assets while reevaluating the need or level of income replacement. Last, we start thinking more about moving away from the workforce, buying ourselves a standard of living supported by our financial household and contemplating how routine activities may become more challenging in the future and its impact on how we live.
Throughout every stage of life, it's advisable to protect yourself from loss. In essence, you give up a small piece of the whole today in order to preserve it in its entirety for tomorrow. For example, if faced with the following two options, which would you choose: one, living in 95 percent of your house with full protection against loss or two, living in 100 percent of your house with no protection from loss? If you're like most people, you would choose the security of full protection.
(Continued on Next Page)
Prev Next
Vote on this Story by clicking on the Icon