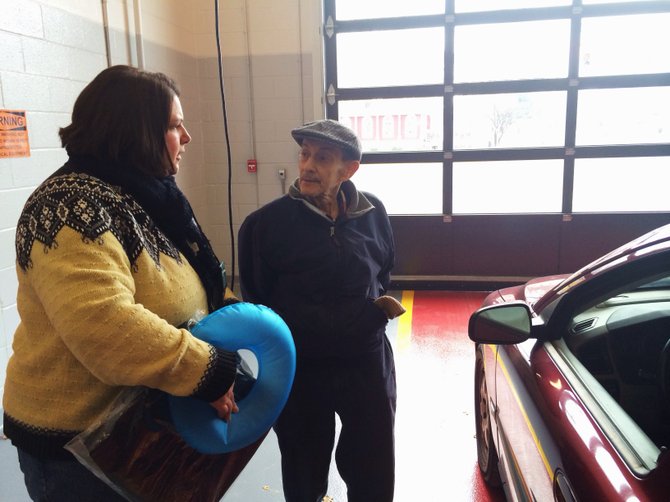 GUILDERLAND — Making sure cars properly "fit" seniors not only might make driving a more comfortable experience, but could prevent injuries and accidents from occurring.
CarFit volunteers converged at Westmere Fire Department on Wednesday, Dec. 4, to make seniors aware about vehicle safety equipment and to fit cars to each individual. Information is given to enhance driver safety, too, along with recommending certain items that can be purchased to make driving safer.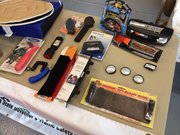 The program was created by the American Society on Aging and developed in collaboration with the American Automobile Association, the American Occupational Therapy Association and AARP.
Donna Stressel, an occupational therapist and CarFit volunteer, said the event, which is typically held during the summer, was held during national Older Driver Safety Awareness Week.
"Most older drivers are safe drivers, but they are at a higher instance of being injured or killed in the event of a crash, even at a low-mileage or low-speed crash," Stressel said. "This is partly because of frailty … but also because some of the features in a car that are designed to protect them are not being utilized to the fullest — they don't have a good fit."
There are several points on the checklist such as seat belt usage, steering wheel tilt and head restraint adjustments, distance between chest and steering wheel, line of sight above the steering wheel and operation of vehicle controls.
Stressel said the checklist is gone through with each driver so they know how to make the adjustments needed in their vehicle. If something can't be adjusted, there might be other solutions to the problem.
"If we find a red flag item, something even with the education and the adjustment in the vehicle (where) we can't get a good fit, then we have some other gadgets that we might suggest," she said.
(Continued on Next Page)
Prev Next
Vote on this Story by clicking on the Icon