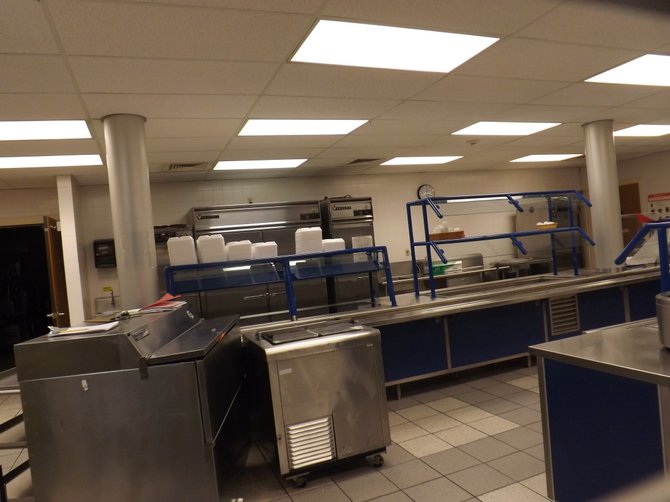 Saratoga Springs — The Saratoga Springs City School District has adopted a new school lunch policy after years of forgiving the debts of students who charged their lunches.
The change was instituted Monday, Feb. 4. According to Margaret Sullivan, the director of the lunch program at Saratoga schools, the district was assuming $5,000 worth of debts each year, with some families owing more than $400, all of which the school has to repay to the federal school lunch program.
"Students were allowed to charge meals, and it was just becoming excessive," said Sullivan. "While we tried to recoup the funds, it wasn't always possible and schools were on the line to pay the remainder of the charges that weren't paid back. It just became a burden to the school."
Under the new policy, high school students will no longer be allowed to charge lunches and elementary and middle school will only be allowed to charge lunches three times a week. Sullivan said the transition was smooth, with only one parent calling to complain. Sullivan was not sure if there would be any impact on the number of meals served.
"It's possible that it may reduce the amount of meals that are served, but we don't know that yet," she said.
The district serves around 2,500 meals a day to a student population of approximately 6,500.
The policy change did not have to be approved by the school board because it was a regulation change only. District Assistant Superintendent Doug Silvernell said most area school districts have a similar policy. He explained that the problem in the Saratoga district was that there was no limit on charges.
"We had to put a limit on that. School districts aren't collection agencies so it's very difficult for us to get that money back," he said.
Silvernell said if the charges aren't paid back by the families, the school is responsible to pay back the money.
(Continued on Next Page)
Prev Next
Vote on this Story by clicking on the Icon