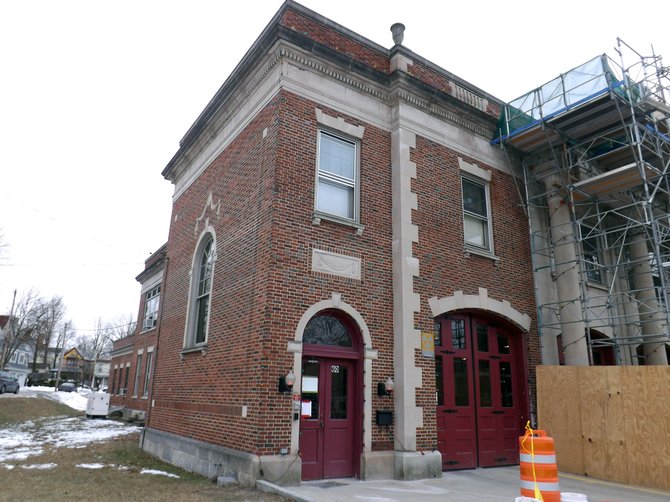 Saratoga Springs — The Saratoga Springs Fire Department has turned a profit during its first year of handling ambulance service in the city.
According to Saratoga Springs Fire Chief Robert Williams, the addition of a primary ambulance at the main station and a backup ambulance at the West Street station became necessary after the Saratoga Emergency Medical Services operations went out of business due to financial difficulties. It has proven to be a good move for the department.
"I think we did a nice job," said Williams. "It has been a very successful program, in terms of operation and personnel."
The Fire Department became the city's sole ambulance service in February of 2012. In a report prepared by Williams, the fire department claimed a net revenue of $500,000 for the year of service, with more than 3,000 calls through Jan. 31 of this year, an average of nine calls per day. Most of the calls were transports to area hospitals.
Gross revenue was about $667,000, and after expenses, the actual net revenue so far has been $511,513. As more insurance reimbursements come in, there's the potential for annual revenue of nearly $875,000 based on the services provided to date, according to the report.
The potential is based on uncollected payments and unpaid insurance bills. The billing is provided by MultiMed Billing Service of Baldwinsville.
The other statistic that stands out in the report is the average response time of less than nine minutes, a feat that the private company could not achieve even with an extra ambulance, Williams said.
"We are much more efficient," he said. "We try to get off the scene as shortly as possible. We treat as a team and we transport as a team. Teamwork is the key issue."
The fire department was already responding to emergency medical calls before it took over the ambulance services. Empire Ambulance, a private service based at Saratoga Hospital, provides backup when both city ambulances are in use, but the city was able to handle 87.5 percent of calls.
(Continued on Next Page)
Prev Next
Vote on this Story by clicking on the Icon