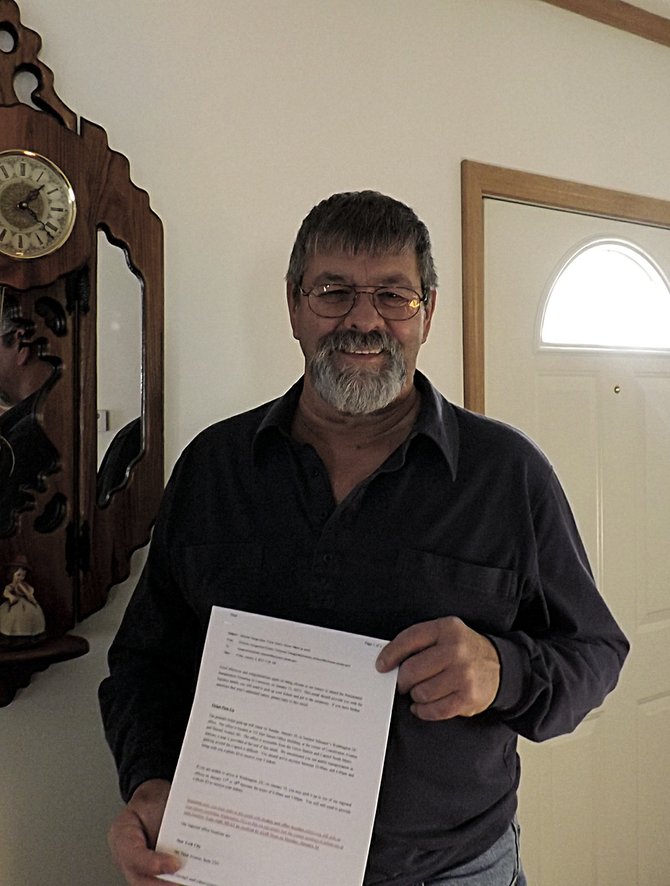 BALLSTON SPA — James Belanger is a man who likes to travel. He and his wife often pack up their motorhome and take it around the country, especially to national parks. But never in his wildest dreams did he ever think he would be traveling to Washington, D.C. to see a presidential inauguration.
Especially when that president is Barack Obama.
"I thought it would be nice to see a president inaugurated, even though I don't support him. It's a big deal," said Belanger.
Belanger tends to follow politics and that was how he found out about the lottery being held to select people from the Capital District to travel to Washington, D.C. on Monday, Jan. 21, to see the presidential inauguration.
"I was on Sen. Chuck Schumer's website and saw an application for the drawing, and thought, 'What the heck,'" Belanger said. "I didn't think I would hear anything, but I did."
Belanger likes Schumer because he thinks his policies help people in New York and because Schumer had an American flag flown over the White House on his birthday at his request.
"They give you a little certificate," said Belanger. "The flag goes up, then right back down. It goes on all day long."
Belanger worked for Ford Motor on Green Island for 28 years. Now retired, he and his wife, Maryellen, have a newfound sense of adventure and like to travel whenever possible. They've been to D.C. before, but still hope to visit when the cherry blossoms are in bloom.
The couple would also like to see Yellowstone this summer, part of a goal to visit all of the national parks.
"We're trying for it right now; we'll see what happens," Belanger said.
Belanger is a Vietnam veteran, having served in the Navy, and would also like to see the Korean War and Vietnam monuments while in the capital, be he is not sure he will have time.
(Continued on Next Page)
Prev Next
Vote on this Story by clicking on the Icon