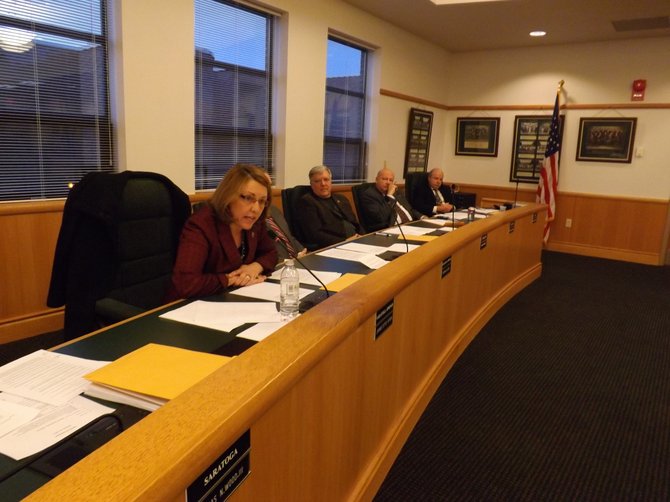 Ballston Spa — Despite last minute pleas from opponents, the Saratoga County Board of Supervisors voted on Tuesday, Jan. 15, to form a local development corporation to handle the sale or privatization of Maplewood Manor, the county-owned nursing home. Five of the board's 23 members voted against the measure.
The vote, which came after months of public hearings and intense discussions over what several supervisors termed a losing situation, comes after years of the county losing millions of dollars at the nursing home, which some supervisors blame on untimely Medicaid reimbursements. Before the vote was cast, several members of the public attempted to convince the supervisors to reconsider, although the general consensus was that the privatization was a done deal.
Dorothy Tyler, whose mother is at Maplewood Manor and formed the group Citizens Advocate for Sustainable Maplewood Manor (CASMM) encouraged the supervisors to research other county nursing homes that have privatized and note their lack of success. In particular, she pointed Dutchess County, where there is now no nursing home at all because the private company that ran it went out of business.
"Think about the residents both now and in the future," she pleaded. "Think about what will happen to people on Medicaid. We need assurance that our loved ones will be well taken care of."
Before the supervisors voted, several made statements.
"My priority all along, and still is, is some financial planning and quality care for our seniors," said Saratoga Springs Supervisor Joanne Yepsen. "The LDC option does not ensure either. I am in favor of making hard choices, change, transition and doing things better."
Yepsen said public support will be critical for a successful outcome. She also said a public referendum should be held.
"I have yet to hear or meet with one individual who supports transfer to the LDC as the solution," she continued. "So I don't know whom you're representing by voting in favor of this today. I have been shut out of meetings, lied to and efforts dismissed. We cannot serve the public well if we don't all work together, entertain all good ideas and explore all options. Why can't we learn from others' mistakes?"
(Continued on Next Page)
Prev Next
Vote on this Story by clicking on the Icon