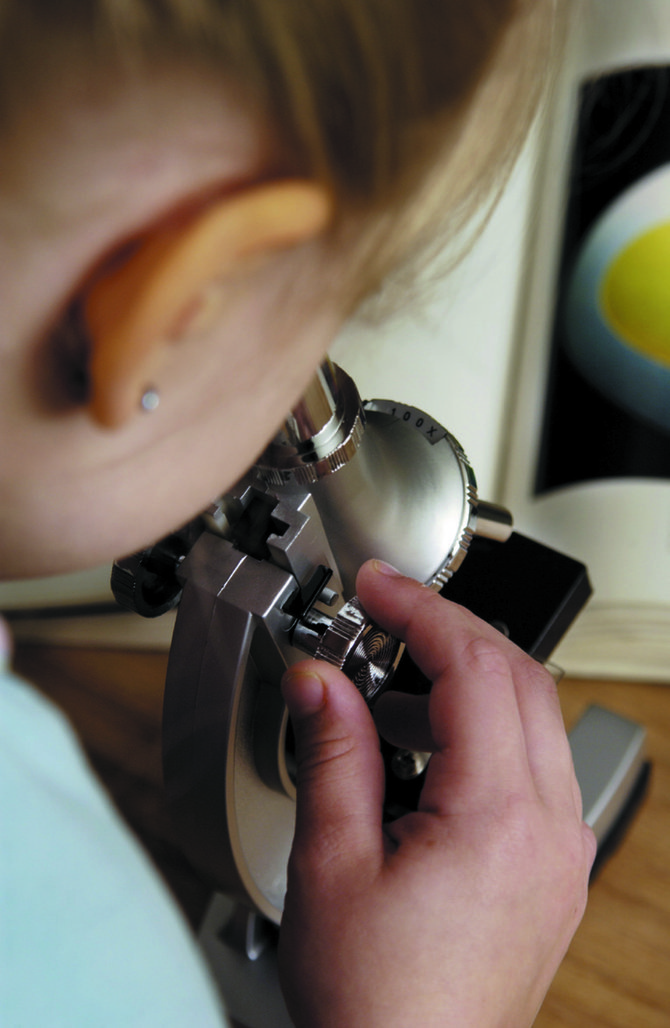 ALBANY — From embracing the Diocesan Covenant to Educate (www.higherpoweredlearning.org), to adapting to the Common Core standards as our children are prepared for the global economy (www.corestandards.org), to launching innovative new initiatives – Mater Christi School is an exciting place to learn.
One of the exciting initiatives involves enhancing Mater Christi's STEM (Science, Technology, Engineering and Math) curriculum. STEM is an approach to teaching that emphasizes the natural interconnectedness of the four separate STEM disciplines. It is designed to engage students in project-based learning and encourage authentic problem solving. STEM works with other disciplines to build real solutions and help students apply critical thinking skills as they learn.
This initiative, led by a committee of parents, board members and educators builds on the innovative work already begun by middle school science teacher, Andrew Quell. Mr. Quell, a third year teacher at Mater Christi, embraced the STEM philosophy and launched integrated programs that are helping students develop life-long critical thinking and team-based problem solving skills. Coupled with the implementation of a flipped classroom philosophy, which provides avenues for teachers to become facilitators of learning and move away from the "sage on a stage" approach to teaching, the committee is focused on enhancing and expanding the STEM effort.
Why would Mater Christi – whose students consistently place in the top five percent of regional math and science scores – try something new? Because Principal Theresa Ewell and the school board recognize that the status quo is not good enough. The world is changing faster than ever before, and education has to keep pace with these changes to ensure that our children are prepared for the world that they will enter.
In addition to the work being done within the STEM program, Mr. Quell and his colleagues are using recently purchased Nexus 7 tablets with the middle school students; these have opened up a new world of possibilities for learning and collaborating. Students quickly became adept at using this tool for everything from completing webquests, researching projects and labs, reviewing for assessments, and creating their own study tools. Their use complements and expands the ongoing use of interactive SMARTboards in nearly every classroom. Teachers and students also use Edmodo for review, collaboration and completion of homework assignments, reducing the amount of paper needed to complete assignments. The walls of the classroom are being broken down to ensure that learning is no longer confined to the time spent in the classroom.
(Continued on Next Page)
Prev Next
Vote on this Story by clicking on the Icon