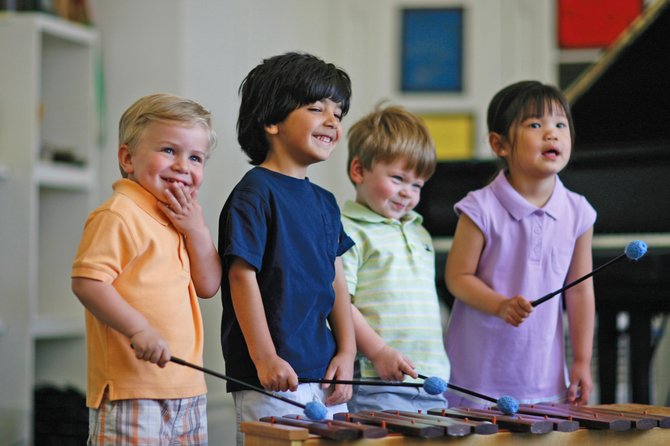 ALBANY — You want your kids to do something enriching over the February break; they want to do something fun. The Music Studio has the perfect compromise: A Musical FunFest.
On Feb. 19, 20, and 21, The Music Studio will be offering a high-energy program of music making for children ages 3 to 6. Each 90-minute session, which costs just $5 per child, includes games, drumming, piano-playing, dancing, instrument-making, and a live mini-concert. The program begins at 1 p.m. on 19th (Tuesday), and at 10 a.m. on the 20th and 21st (Wednesday and Thursday).
The FunFest contains many of the elements of The Music Studio's award-winning curriculum for young children. It's a great way not just to liven up a vacation day, and enjoy something new with your child, but also to see what the school has to offer.

The Music Studio has been providing a comprehensive music education to Capital Region children for more than 35 years. The core of its program is a systematic four-year course designed by founder and director Noel Liberty, for children beginning as young as 4 (and as old as 7). "It sounds young," says Liberty, "but this is exactly when children are most receptive to learning in general, and musical learning in particular. This is the age to start."
For the first two years, children take Music Fundamentals, which meets once a week throughout the school year, and includes singing, ear training, rhythm, movement, note reading, and piano playing. Then children move on to two years of Creative Keyboard, where the focus is even more on the piano, but includes different facets of musicianship: improvisation, transposition, sight reading, technique, composition, theory, and music history.
These four years prepare students for The Music Studio's private piano lessons, which are enriched by periodic group classes, recitals, outside evaluations, field trips, and visiting professional musicians.
(Continued on Next Page)
Prev Next
Vote on this Story by clicking on the Icon