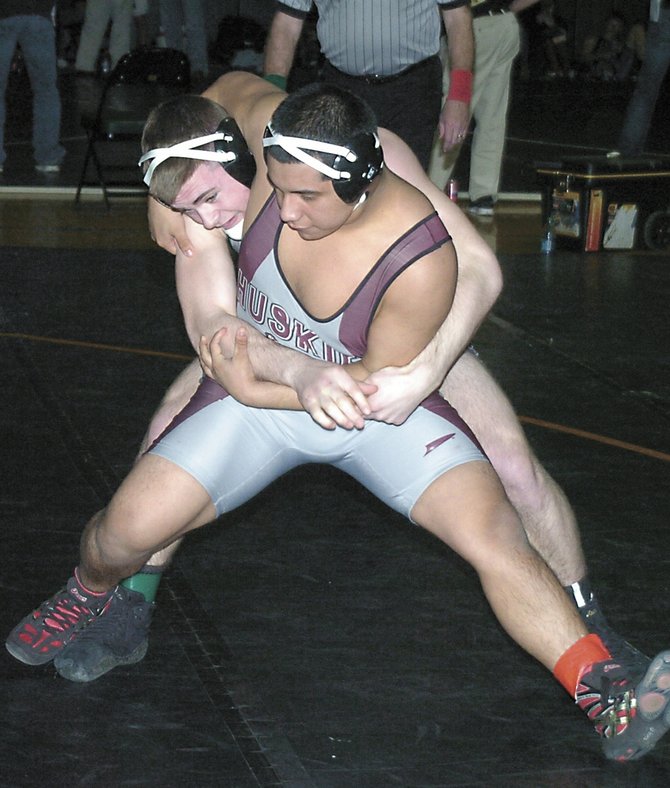 Clifton Park — The Shenendehowa wrestling team had another strong invitational performance.
One week after placing second at the Eastern States Classic in Westchester County, the Plainsmen returned home and won their annual Shenendehowa Invitational last Saturday.
Five wrestlers won individual titles for Shen, which finished with 209 points – 60 points ahead of runner-up St. Anthony's.
Kevin Parker began Shen's parade to the top of the podium when he won the 120-pound championship with a 9-7 victory over St. Anthony's Joe Russ in the finals. Three matches later, Nick Kelley pinned Kevin Jackson midway through the first period to win the 138-pound title.
David Almaviva, Chris Naccarato and Levi Ashley also won individual titles for the Plainsmen. Almaviva defeated St. Anthony's Nick Alessandrini 7-0 for the 145-pound championship, Naccaratoa edged Xavier's Colin Cunningham 6-4 to win the 160-pound title and Ashley beat Colonie's Wayne Burt 9-4 to claim the 195-pound crown.
Two Shen wrestlers reached the finals. Jordan Maynard lost to Xavier's Will Chowanec 9-3 in the 126-pound championship bout, while York's Joe Mastro pinned Zach Joseph with one second left in the second period to win the 152-pound title.
St. Anthony's had five wrestlers reach the finals, but none of them won. York, Xavier, Newburgh Free Academy and Brewster each had two individual champions.
Vote on this Story by clicking on the Icon