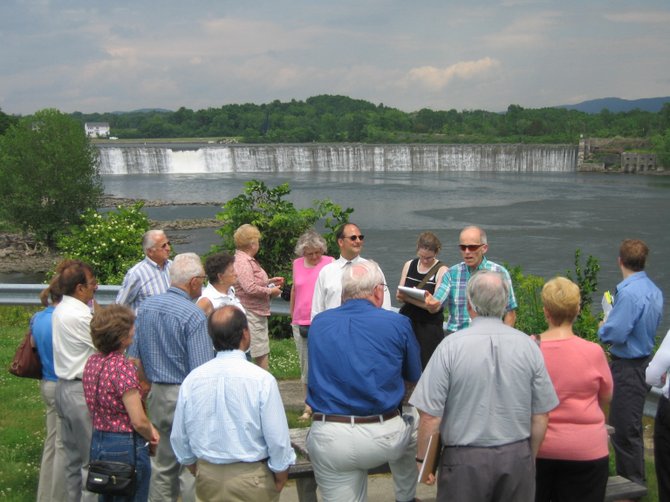 COLONIE — Visitors of historic landscapes enjoy the benefit of a natural setting, but lose out on what a museum might provide in terms of expert commentary.
By using modern tools, the Mohawk Towpath Scenic Byway Coalition, Inc., has set out to change that with a brand new walking audio tour to help history seekers uncover knowledge most passersby will miss out on. The audio tour, powered by OnCell, briefly highlights the cultural, historical and natural significance of specific sites along the byway corridor.
The Mohawk Towpath Scenic Byway stretches along 26 miles of Albany, Saratoga and Schenectady counties, following the route of the Erie Canal between Schenectady and Waterford/Cohoes. The byway played a significant role in the westward expansion of the United States, as well as during the Industrial Revolution, as a primary passageway.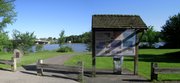 Mohawk Towpath Scenic Byway Coalition, Inc., Executive Director Eric Hamilton said the audio tour idea originated from some of the other 150 sister scenic byway groups that began their own audio tours. Each byway holds its own sacred history, and using the latest technology for touring, Hamilton said, helps provide better understanding at what visitors are looking at. Hamilton said the coalition has been trying to find a way over the past five years to tell the byway story, and through looking at similar organizations, decided the audio tour fit best.
Hamilton said they partnered with OnCell in April. The tour can be accessed by any phone. When stopping at 14 different sites along the byway, visitors can call (518) 649-9990 and then dial the specific extension to hear a tour for each site. Locations include two spots in Colonie: the Old Military Crossing and Freddie's Park. There are also stops in Cohoes.
Each audio segment is about two minutes long and most feature a local municipal official or historian related to the location to provide an authentic voice.
(Continued on Next Page)
Prev Next
Vote on this Story by clicking on the Icon