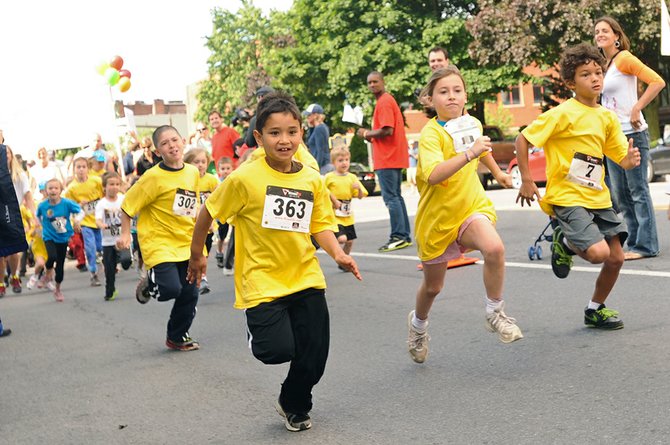 Saratoga Springs — At six months old, Tessa Ames was diagnosed with a rare form of epilepsy called Dravet Syndrome. The seizures were extremely hard to control, and suddenly Tessa's parents, Heath and Jeff Ames, found themselves in and out of a New Zealand hospital's emergency department on a very regular basis.
When Tessa was 4 years old, the Ameses moved to Saratoga Springs. Tessa's seizures were still difficult to control and the family continued to need emergency care.
"We found the longer the seizure went on, the more potential for brain damage," Ames said.
Ames often worried about the level of care her daughter was receiving at the local hospital. Frequently, her daughter was being airlifted to Albany Medical Center in Albany.
"The ER was critical because you have to stop the seizures," she said. "We have taken her to the best neurologists – we had control over that – but when you are in an emergency situation you don't have control."
As a Saratoga Springs business owner, Ames felt she had a tool to help give back to the community, and in 2008 put together the first Cantina Kids Fun Run, a run designed from start to finish with kids in mind. Her plan was to hold a run specifically for kids and to raise money for children's emergency services at Saratoga Hospital.
"Hopefully kids don't have to go to the ER, but you know what, everybody goes there at some point whether its stitches, a broken wrist, a sports injury or dehydration," said Ames. "When it's your child, it's just absolutely terrifying, that's why we decided to focus on the ER."
That first year, the Cantina Kids Fun Run raised $10,000.
"It has grown every year," Ames said. "This year the goal is $38,000."
The first three years the run was held, the money raised went towards building Saratoga Hospital's new emergency department. Since then, the funds have gone specifically to pediatric emergency care at the hospital.
(Continued on Next Page)
Prev Next
Vote on this Story by clicking on the Icon