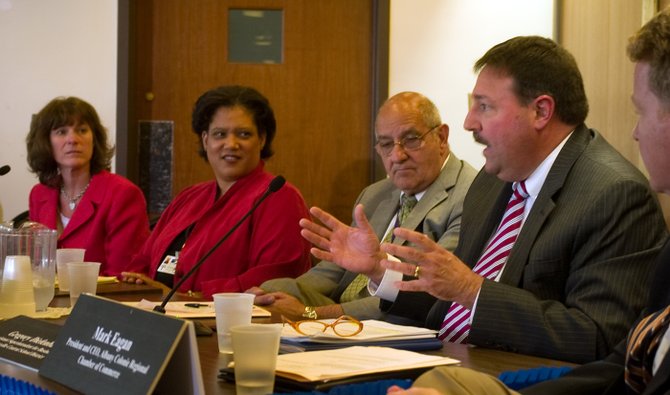 CAPITAL DISTRICT — Students may have already taken the first round of tests using new Common Core standards here in New York, but the debate over the new standardized tests is far from over.
State Sen. Cecilia Tkaczyk, D-Duanesburg, and Assemblywoman Patricia Fahy, D-Albany, organized a forum, "Education at a Crossroads: A Forum on the Impacts of Testing and Mandates," on Wednesday, June 5, in the Legislative Office Building at the Capitol.
Several representatives from Capital District schools talked about the effects standardized testing has on students and the financial constraints districts are facing when implementing state mandates. Lawmakers from both sides of the aisle were in attendance and questioned educational representatives from students to superintendents.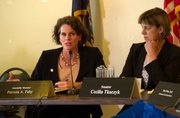 Tkaczyk said she and Fahy were discussing the "hundreds" of emails from people concerned about the impacts of standardized testing on education programming and student wellbeing.
"We wanted to give the real experts – the superintendents, teachers and students – an opportunity to talk about those issues directly to their legislators and to the public," Tkaczyk said in a statement. "We spoke with our colleagues from the region – Republican and Democratic – and they enthusiastically agreed to join us."
Within Tkaczyk's five-county 46th Senate District is a wide variety of schools districts from "wealthy low-need suburban districts to poor, high-needs rural and urban districts," she said. A common thread is the concern over increased testing, she said.
Colin Winters, an eighth-grader at O'Rourke Middle School in the Burnt Hills-Ballston Lake School District, said increased testing is negatively affecting his education. The amount of time spent testing and how long the tests take to complete is too much, he said.
Fahy said though 45 states have adopted the Common Core Standards, New York state is only one of two states testing on the new standards this year.
(Continued on Next Page)
Prev Next
Vote on this Story by clicking on the Icon