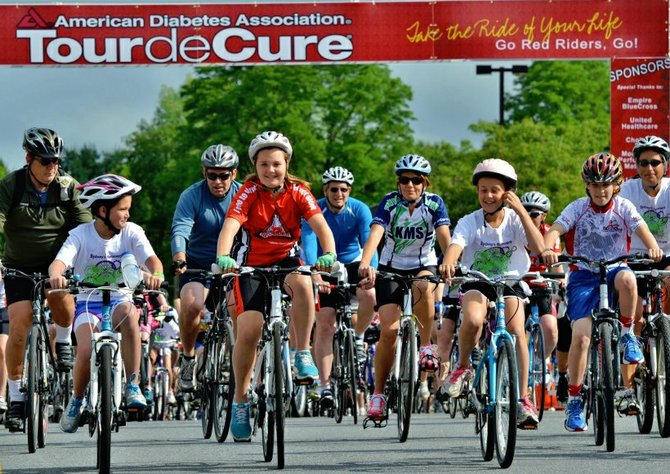 GUILDERLAND — Pedaling for 50 miles on a bicycle would be an accomplishment for most, but for an 11-year-old with Type 1 diabetes, it is about more than just the ride.
Sydney Steinhardt, of Guilderland, was diagnosed with Type 1 diabetes during the week of Halloween when she was 8 years old. It's been three years since she was diagnosed and she is preparing for her third year riding in the American Diabetes Association's Tour de Cure. The local race kicks off at Saratoga Springs High School on Sunday, June 2.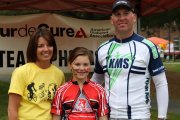 "For an 8-year-old to be diagnosed the week of Halloween is probably one of the worst things that can happen," her father, Scott, said. "I am constantly amazed with her and how she handles this with such poise and dignity."
Ever since Sydney was first diagnosed, she has given herself the required insulin shot, which her father said "speaks to the kind of person that she is."
Sydney wasn't really interested in joining the tour at first when her father suggested it, but after her friends decided it was a cool idea she joined in, Scott said. The first year there was 30 riders on her team and they raised around $15,000. The following year, the riders doubled up and raised around $20,000.
The distance Sydney has tackled also has increased annually. She did 10 miles her first year as a Red Rider, or a Tour de Cure rider who has Type 1 or 2 diabetes, then 25 miles and this year is eyeing the 50-mile mark.
"She looks forward to it every year and we have a large team," her mother, Sandy, said. "She likes being a Red Rider that day and she likes the special recognition of being a Red Rider."
Another Guilderland native, Erin Parks, is also looking forward to riding again this year.
(Continued on Next Page)
Prev Next
Vote on this Story by clicking on the Icon