CAPITAL DISTRICT — You might be asked to cosign a loan for a car you don't drive, a college you don't attend or a house you don't live in, but that does not change your liability. When you agree to put your name to paper on a joint loan, you're assuming a risk a lender isn't willing to take on—and it can have negative consequences, both in the short and long term.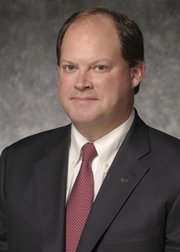 For borrowers with less than perfect credit reports or a limited credit history, getting approved for a loan can be a struggle. With the help of another creditworthy signer vouching the debt will be repaid on time, the odds of securing a credit card, car loan, mortgage or a private student loan improves dramatically. What that means is that a third party (in this case, you), in addition to the primary borrower, assumes full responsibility for ensuring the terms of the loan agreement are fulfilled.
Many people offer to cosign a loan for their child or spouse, but even then you need to think about the repercussions of that obligation. It is important for a cosigner to understand that the borrower needs a cosigner for a reason. The question becomes, are you willing and able to—and should you—take on that risk when the lender won't?
Before agreeing to cosign a loan, consider the following obligations:
If the borrower passes away, you assume the same responsibilities for the deceased as if you applied for the loan yourself.
If the borrower misses even a single payment on a loan, a lender may have the ability to demand full repayment of the entire outstanding balance on the loan immediately, from you.
If the borrower defaults, additional penalties, including late fees, higher interest rates and other charges may be piled on top of the amount owed, and you are responsible for those penalties and fees.
If the borrower defaults on the loan and it moves into the collection process, the lender may collect the debt from you. That means the lender may be able to take legal action against you.
If the borrower makes late payments, your credit may be damaged.
(Continued on Next Page)
Prev Next
Vote on this Story by clicking on the Icon