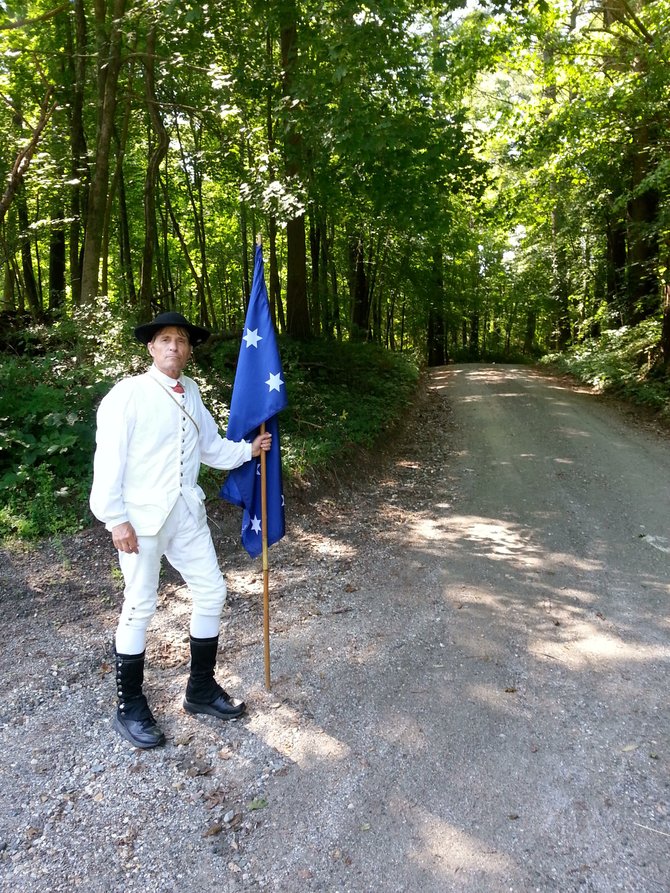 COLONIE — Dave Fagerberg is on a mission, and he's not going to stop walking until he completes his goal.
The 64-year-old Kansas City native has been walking the Col. Henry Knox Trail, a 300-mile route from Fort Ticonderoga, to Boston, Mass., since early July, decked out in a complete head-to-toe Revolutionary War soldier's uniform.

"The whole purpose of it is to bring attention to the trail, (to) promote the fact that Knox did a wonderfully hard thing," Fagerberg said.
Fagerberg has dedicated his summer and early fall to following the same trail that Knox took in 1775-76. He hauled 59 cannons from Fort Ticonderoga to Gen. George Washington in Boston. While some signs and plaques stand along the route, Fagerberg would like to see the entire path be designated a national historic trail.
Knox dragged 60 tons of equipment and traveled through a harsh winter, but lost only one cannon. His hike to Washington eventually led to the evacuation of the British troops.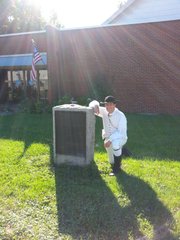 "What he was able to do to haul all those cannons 300 miles miraculous," Fagerberg said. "Even to this day, Boston people celebrate Evacuation Day. It was a big morale booster for early in the war."
As a reenactor and history buff for more than 20 years, Fagerberg believes the route must be preserved. In 2006, Fagerberg conducted a similar feat with a small group of other reenactors on the 700-mile Rochambeau Revolutionary Trail from Providence, R.I., to York, Va. That route eventually became a national historic trail.
Fagerberg has decided to walk this journey on his own, though his girlfriend, Judi, follows nearby in a car. Each day, he walks anywhere from 10 to 16 miles, with Judi providing food and drinks in the car, and then the two find the nearest motel to recuperate.
Fagerberg had walked about 140 miles as of press time.
(Continued on Next Page)
Prev Next
Vote on this Story by clicking on the Icon