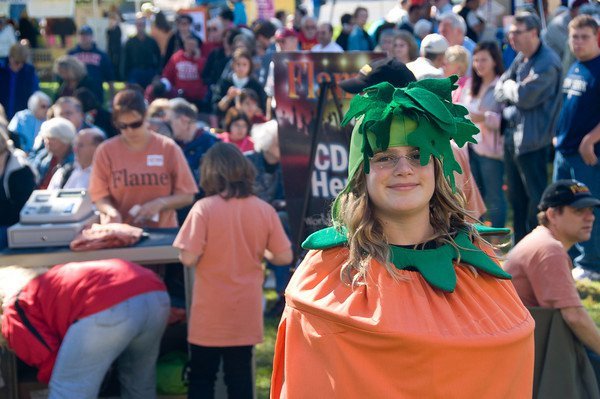 NISKAYUNA — In Niskayuna, an orange vegetable marks the beginning of the fall season, and it's not the pumpkin.
Thirty-five years ago, the parking lot at Congregation Agudat Achim needed to be paved. Congregation members put their heads together, looking for a way to do something different to raise the funds for the parking lot. They wondered what they had that was unique. The answer was carrots, and lots of them.
Congregation members Paul and Rose Westheimer owned the Carrot Barn at Schoharie Valley Farms where more than 1,400 tons of carrots were produced annually.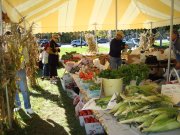 "We were able to arrange to get produce from them, and because it was a carrot barn we called it the carrot fest," said Hillary Fink, the chairwoman of the festival.
Fink said the first festival in 1979 was mainly a farmers market. The Westheimers brought their carrots and other vegetables and various farmers from the area brought produce to sell.
"The first festival was attended by about 1,000 people, primarily congregants. It was out on the lawn, just like it is now. Produce, cider and carrot juice were sold, " Fink said.
The festival was a success, and became one of the community's most anticipated fall events. Over the years, the festival grew and added music and entertainment, vendors, crafters, kids activities and all kinds of foods made with carrots – most notably the festival's signature carrot cake, two layers thick with praline filling and cream cheese frosting.
"People say it's the best carrot cake they ever had," Fink said. "They literally travel for miles and they line up at the carrot tent early in the morning just for a piece of cake."
In July, members of the congregation begin peeling, chopping, baking and stewing hundreds of carrots to make the different cakes, strudel, breads and even soup.
(Continued on Next Page)
Prev Next
Vote on this Story by clicking on the Icon