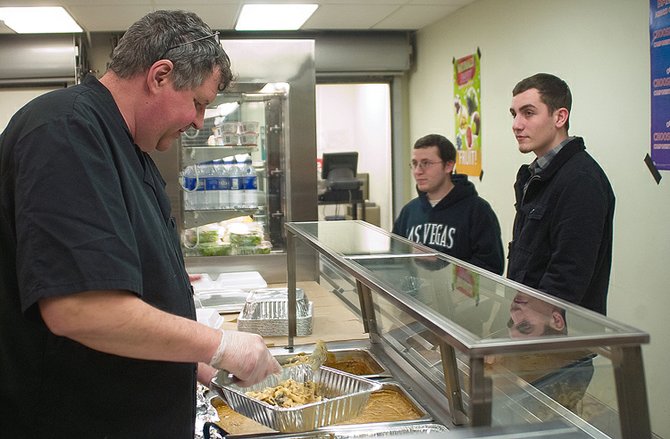 As federal guidelines for school meals continue to change, more cafeterias are seeking innovative ways to stay solvent and attract the attention of students.
In 2010, President Barack Obama signed the Healthy, Hunger-Free Kids Act. While the new law increased the number of children eligible to participate in free school lunch programs, it also set new nutritional standards that must be followed to receive federal funding. Those regulations were based on recommendations from the Institute of Medicine of the National Academies and required schools to increase the servings of fruits, vegetables, whole grains and fat-free milks, while the amounts of sodium, trans fat and saturated fat allowed in foods were reduced.
The new initiative's goal was to teach healthy eating habits at a younger age and help fight obesity. Many knew the switch would be hard for high school students and some middle schoolers, but felt students would get used to the meals after a few years.
Implementation was easier in some districts more than others. Some already had their own nutrition standards, while Saratoga Springs City School District has participated Farm to School Program for several years. The program "connects schools to farms in their communities, with the goal of serving healthy meals in cafeterias."
In February of 2013, the USDA proposed new standards to reduce the amount of fat, salt and sugar in high-calorie a la carte items that are often sold in school cafeterias.
Reaction
Many school district officials agreed with the push for healthier foods in school, while some were afraid any new regulations could hurt sales in self-sustaining programs still adjusting to new regulations.
This was the case at Bethlehem Central, where the number of lunches sold decreased over the first three months of the new regulations. The district's former Food Services Director, Paul Franchini, said the average number of lunches sold per day went from 1,350 across the district to less than 1,000. There are about 5,000 students in BC schools.
(Continued on Next Page)
Prev Next
Vote on this Story by clicking on the Icon