CAPITAL DISTRICT — When we talk about the cost of college education and student loan debt, we often talk in terms of rising tuition rates and the total amount of money borrowed by recent graduates. We do this for good cause: the cost of college is becoming unaffordable for too many students, and the average amount of debt — $29,400 per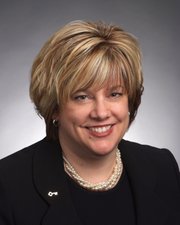 borrower, according to the Institute for College Access & Success — is a heavy burden for our youngest workers. Rarely do we talk about the student loan debt shared by parents, but we should because it's significant.
According to the Federal Reserve Bank, the average student loan related debt for borrowers older than age 50 is $22,700. In addition, more and more parents are financing their children's education, from $700,000 in 2005 to more than $2 million in 2012.
The fact that parents want to help their children is a good thing. A college education is important to creating opportunities for a fulfilling career and financial independence. However, it is vitally important that parents balance their desire to fund their child's education with their savings goals for retirement. The best way to do this is to plan and to start saving early.
Education savings strategies
When planning to fund your child's college education, several plans can help you achieve your goals. Two of the more popular are 529 College Savings Plans and Coverdell Education Savings.
529 Plans come in two types: College Savings Plans and Prepaid Tuition Plans. These plans are state run and each state has its own version. While 529 plans are included on the Free Application for Federal Student Aid (FAFSA), they have relatively little impact on financial aid eligibility because they are the parent's asset.
College savings plans let you save money for college in an individual investment account. When you contribute to the account, you typically choose one or more portfolios offered by the plan. The underlying investments of these portfolios are exclusively chosen and managed by the plan's professional money manager. But keep in mind that college savings plans don't guarantee a return. If the portfolio doesn't perform as well as you expected, you may lose money.
(Continued on Next Page)
Prev Next
Vote on this Story by clicking on the Icon