CAPITAL DISTRICT — When it comes to running a successful business, most people think it's a simple matter of offering a product or service that customers are willing to spend money on and generating profits. However, those who actually run successful businesses will tell you it's much more nuanced than that . . . that if you really want to succeed, you need to have a plan for managing every aspect of your operations, especially your finances.
Having the ability to access needed credit when your business is growing is absolutely critical. Even those not currently using any credit facilities, which includes many startups and early-stage businesses, should be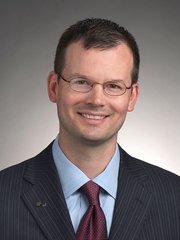 focusing on factors that will affect their ability to obtain financing when the time comes. It should be a part of your business plan, and it should be revisited throughout the stages of your business's life cycle.
Early-stage positioning
In general, it's a good idea for everyone to stay on top of their personal credit rating, but if you're the owner of a small, early-stage business, it's vitally important because your personal credit often represents an important early-stage financial resource. Also, every bank will look at an owner's personal credit history when they consider extending a loan or a line of credit to a business.
Here are three things you can do that will make your business more attractive to lenders.
Clean up your credit. Talk with your banker about how you can take it from good to excellent.
Take a professional approach to accounting and recordkeeping. Your budgets should be created around financial projections, and your books and recordkeeping should be structured to make it easy to monitor your results against them. You should also complete all required government filings (registrations, corporate tax returns, sales tax returns, payroll tax reports, etc.) on a timely basis.
Network with lenders and build a relationship with a bank. When the time comes that you need outside financing, you want your business's reputation and your personal character to be well established with people who can influence decision makers.
(Continued on Next Page)
Prev Next
Vote on this Story by clicking on the Icon