CAPITAL DISTRICT — Life changes have a way of making us feel like fish out of water. They pull us from the familiar and leave us with an internal desire to wiggle back to a place we are more accustomed to—a place that makes us feel safe. Sometimes these changes are small, like shopping at a new grocery store or being rerouted on your way to work by a detour in the road. Other changes, such as starting a new job or school, are more monumental. But when it comes to really pushing us out of our comfort zone, few things knock the fish tank over quite like a move.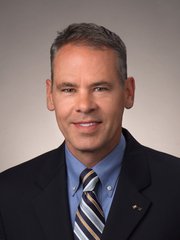 Moving can be and often is an emotional rollercoaster. It's full of twists and turns and steep climbs we know will barrel us toward a great unknown. That's part of the fun…and part of the discomfort. But not every part of a move needs to be so exhilarating and edge-of-your seat. In fact, the more you can anticipate and control when you move, the more you can enjoy the ride and quicker you can feel at home. The following 12 tips will help you better acclimate.
1.Complete a change of address. Updating your legal documents, investment holdings, bank accounts, insurance policies, driver's license, etc., is a good place to start as you funnel your way to your new town.
2.Check with your current providers in the following areas for referrals in your new town:
– General practitioner, pediatrician, Ob-Gyn, etc.
– Mechanic and car dealer
– Plumber, electrician and project contractor
3.Contact the local chamber of commerce and inquire about both personal and business benefits. For the self-employed, this is a must. Chambers of commerce are great advocates for new businesses and can help you get your business up to speed in an otherwise unfamiliar environment.
(Continued on Next Page)
Prev Next
Vote on this Story by clicking on the Icon