CAPITAL DISTRICT — On January 10, 2014, the Ability-to-Repay and Qualified Mortgage Rule of the Dodd-Frank Act was implemented. In short, the rule prohibits lenders from approving a mortgage loan unless they can, according to the Mortgage Banker Association, "make reasonable and good faith determination, based on verified and documented information, that the consumer will have reasonable ability to repay the loan according to its terms."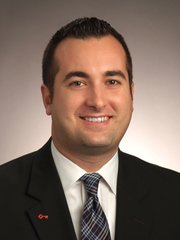 On the surface, this doesn't sound like a major shift in the market. Lenders have long based credit decisions on the borrower's ability to repay the loan. However, what has changed is the formalization of how creditors can comply with this new requirement and the rigidity with which they must do so. For homeowners, this means dealing with more cautious lenders who value compliance as much as your business. It also means that nontraditional mortgages, which will remain available, may cost more.
What borrowers need to know about the new mortgage rules
The one aspect of the new mortgage rules that most borrowers should be aware of is the general ability to repay requirement. For mortgage applicants, lenders are now required to verify a minimum of eight factors, including:
Current or reasonably expected income or assets
Current employment status
Current debt obligations, including alimony and child support
Monthly payment on the mortgage
Monthly payment on any simultaneous loans
Monthly payment for mortgage-related obligations
Monthly debt-to-income ratio or residual income
Credit history
In addition to verifying and documenting the borrower's ability to repay the loan, loans may also be required to meet the new qualified mortgage standards. General qualified mortgage requirements include the borrower having a total debt-to-income ratio less than or equal to 43 percent; points and fees not exceeding 3 percent; and no negative amortization, interest-only payments, balloon payments or term longer than 30 years.
(Continued on Next Page)
Prev Next
Vote on this Story by clicking on the Icon