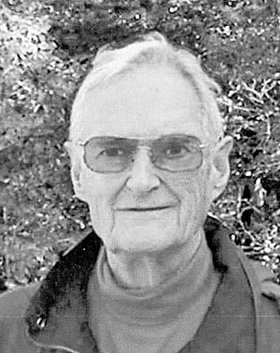 Dr. Robert Charles Rohr
unknown - unknown
Dr. Robert Charles Rohr of Glenville, passed away on May 22, 2012. Bob, born in Leonia, NJ, grew up in Tenafly, NJ.
During World War II he was in the army assigned to the Manhattan project working on the development of separation of uranium isotopes. After discharge he worked at Oak Ridge, TN where he developed one of the earliest detectors for neutrons in case of a nuclear accident.
In 1955 he moved to Schenectady, NY to work at Knolls Atomic Power Lab, where he worked on the development of nuclear reactors for surface ships and submarines.
In the community he served on committees that studied the feasibility of building the Niskayuna High School and served on the school board from 1969 to 1973. He was also a Boy Scout committee chairman of Troop 31 and one of the first Merit badge counselors for the Atomic Energy Merit badge. After the loss of his son Edward to a drunk driver, he became active in Remove Intoxicated Drivers and served on its board as well as on the Schenectady County Stop DWI advisory committee. He was secretary of the founding leadership for the Northeastern New York section of the American Nuclear Society and the First Unitarian Society of Schenectady. Recently he's been active in the Presbyterian New England Congregational Church in Saratoga.
Bob is survived by his wife Alice, two sons, Kenneth ROhr of W. Boxford MA, Victor ROhr of Front Royal, Va and seven grandchildren.
A memorial service will be held at the Presbyterian New England Congregational Church in Saratoga on Saturday, June 30 at 10am. Memorial donations may be made to Remove Intoxicated Drives USA at Box 520 Schenectady, NY 12301