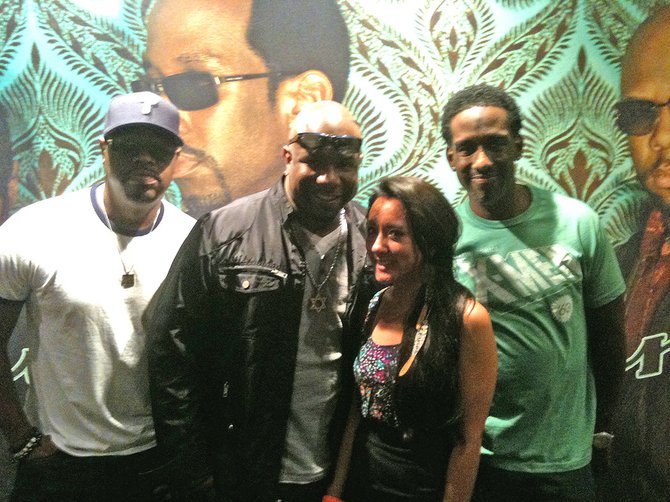 Reporter Alyssa Jung with Boyz II Men.
Stories this photo appears in:

Editor's note: This article is a concert review
To the right of the stage was a curtain. Behind it was a door and through the door was an outdoor patio. At 7:38 p.m., the curtain moved and a few shrieks erupted, then quickly faded. False alarm.