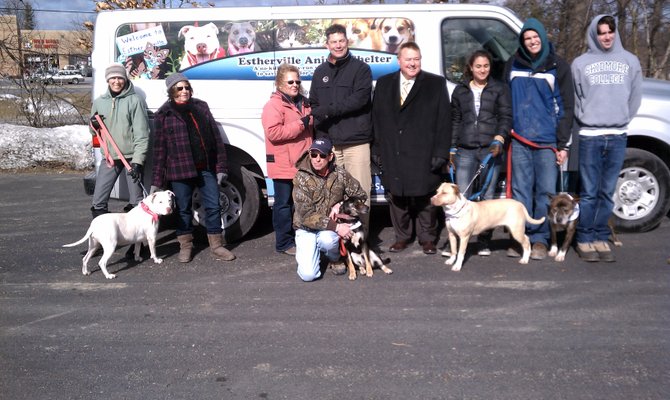 Pictured from left to right are Sue Rosoff with Chloe', and Barb Kerker. Kneeling are Al Bottiglieri with Crash, and Dave Hungerford from Nissan of Saratoga handing Muriel Gurren Estherville the keys to the van. Hugh Hammett, Kaluha held by Rebecca Robinson, Max Leblanc holding Harley, and Max Schoenfeld.
Stories this photo appears in:

On February 13, Muriel Gurren from th Estherville Animal Shelter was presented with keys to a new van for the shelter.