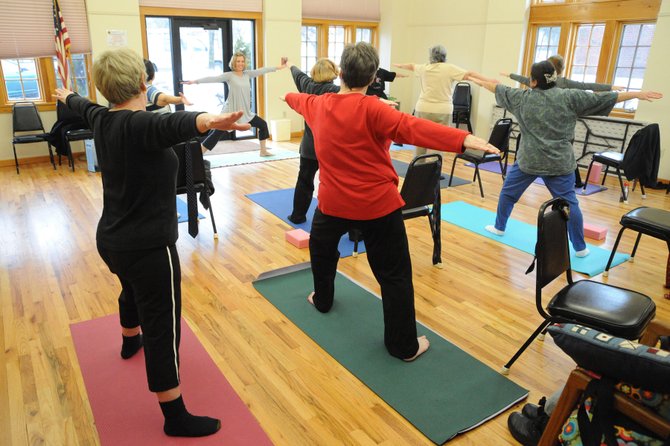 Seniors get moving at the Saratoga Adult and Senior Center on Henry Street. Yoga and ceramics are just a couple of activities at the center that promote mobility, creativity and socializing. Submitted photo.

Stories this photo appears in:

Last year, there were 36,815 people eligible for Medicare residing in Saratoga County. That makes for a sizable population of seniors who need something to do, and the Adult and Senior Center of Saratoga on Williams Street in Saratoga Springs is trying to fill that niche.