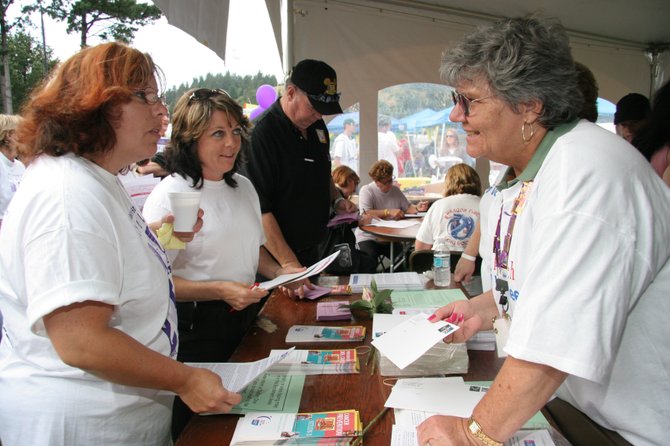 The American Cancer Society will hold an enrollment session for its Cancer Prevention Study-3 at the 17th Relay For Life at Christian Brothers Academy on Friday, June 8. Enrollment requires participants to sign a consent form; complete a survey packet; have their waist measured; and give a small blood sample.
Stories this photo appears in:

American Cancer Society recruiting for cancer prevention study
There are 479 people in the Capital District who are helping to fight cancer by raising more than $92,000 for Relay For Life. But this year, there's another way even more people can join the fight, and it won't cost a penny.