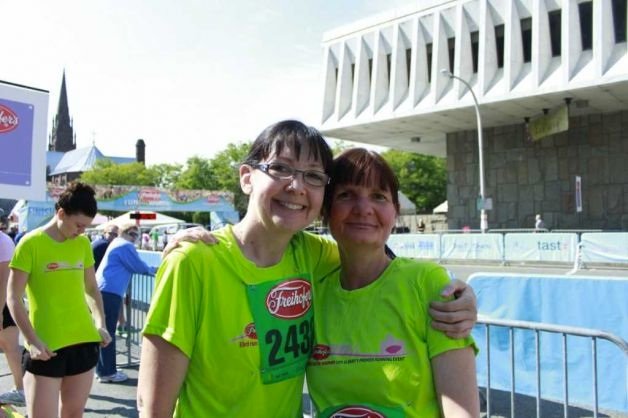 Mary Lee Smaldone, (left) and her sister Lori Noel at the Freihofer's Run for Women last year. Noel died of brain cancer in February, and Smaldone will be running in her memory in this year's race on June 2. Photo Submitted.

Stories this photo appears in:

Lori Noel saw running as a way to stay in control of cancer, a way of "winning the battle," and it served her well at last year's Freihofer's Run for Women, where she ran with her sister, Mary Lee Smaldone of Saratoga Springs.